Products to use against COVID-19
23 March 2020 | Admin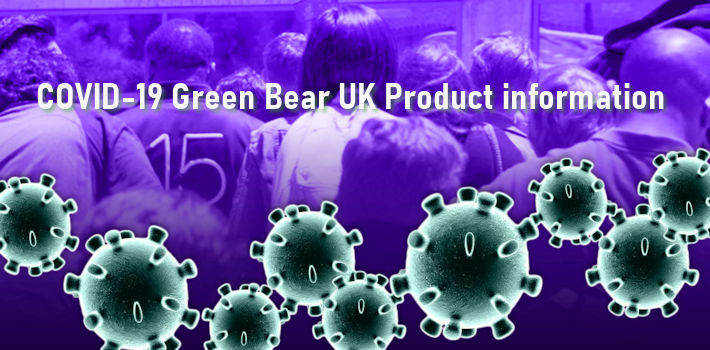 Well..... to say that life has changed somewhat of late, would be an all time understatement. Nature has kicked back and we now have to take a lesson. Almost like it has grounded us, making us stay at home because we have not done as we were told and now.... we are sort of bing punished.....
To help you and your family or your business we thought we give you a quick summary guide that will help you decide what would be beneficial, whether in the trade and Industry or domestic market.
The following the GBPro products that will benefit in the fight against COVID-19
Cleaning removes germs, dirt, and impurities from surfaces or objects. By using our Multi surface cleaner with Ecolabel and water to physically remove germs from surfaces. This process does not necessarily kill germs, but by removing them, it lowers their numbers and the risk of spreading infection. Lipids are part of the makeup of bacteria and the coronavirus is no different but it is the Achilles heel of any bacteria and soap is an effective arrow, so to speak - the multi surface cleaner will help separate them from the surface. Use in conjunction with our premium microfibre cloth and this will go a long way to decontaminate the area, obviously making sure you rinse well after use or excessive use. *would advise against cheap microfibre cloths (10 for £5 or the like). Microfibres cloths are and engineered material and you most of the cheap ones will not achieve the results, this is a definate "

you get what you pay for

" scenario.
Disinfecting kills germs on surfaces or objects. Disinfecting works by using chemicals/natural plant extracts to kill germs on surfaces or objects. For this we would recommend the Pine Multi surface cleaner, it will work for walls, floors, etc. Pine Oil has often been referred to "Nature's own disinfectant." Pine is effective against microorganisms in the same way as phenols, wherein they have a chemical action which disrupts the cell wall of the bacteria.– Pine kills a variety of viruses and bacteria, including Escherichia Coli, Salmonella , H1N1, HIV-1 and a variety of other viruses and bacteria.
Our highly concentrated Pine multi-surface gel (only a small amount is needed for 10L) is ideal if you need to clean and decontaminate at the same time – this product is highly concentrated so this brings a whole new meaning to our saying at GBPro "Little is more" recommended with using good microfibre mop heads/cloths in conjunction with this product therefore, maximising benefits and minimising the risk of spreading infection.
Salvesan* is a natural disinfectant and all the test results are on your trade page "Trade SDS + Info" you will find tests on its efficacy by the NHS and of course its SDS along with other info. This we sell a lot to dentists & Doctor surgeries and is very effective and can be used in specialist areas or with clients that are classed as vulnerable. This is more expensive but we have given Bright & Beautiful a reduced price. *Must be kept in its black bottles and not exposed to constant light, you can decanter if required.
Anitbacterial soap – this is exactly what it says on the bottle. Used in care homes, hospitals, etc. Read the product description and bullet points on our website – designed for dispensers and ideal for the corporate client. We do a 500ml pump version for the domestic user.
Sanitising gel**: This product we have only sold direct to the trade for hospitals, care homes, corporate buildings. This is the type like used in the hospital that you just work into your hands and it evaporates but will sanitise your hands and is used by professional bodies.
** Because of the current climate we now intend to make this available publicly (currently only sold direct to the trade) – however we are sold out and production from our manufacturers has been full on, but there is currently a 3-4week delay due to production machine failure Sunday (15th March). We hope to make this available as soon as possible. Regardless of what happens with COVID-19 we will make this a part of our GBPro range -