Sustainable Clothing from the World's Most Renewable Resource
Bamboo has over the past years from its conception in 1996 quickly become the new "IT" fibre due to its remarkable natural characteristics out stripping cotton on every count; MOSO Bamboo fibre has excellent colour absorption, fast-drying capabilities, and is known for draping elegantly from the body and feeling as soft as cashmere. Unlike silk, bamboo is wrinkle-resistant and can easily be tossed into a washer and dryer, making it much simpler to take care of. Naturally antibacterial, extra breathable, stays cooler in heat, warmer in the cold, In addition to these fantastic fashion & eco-friendly qualities; the use of bamboo in clothing also has many environmental advantages to offer, explained in our bamboo info section.
Comparing Bamboo to Cotton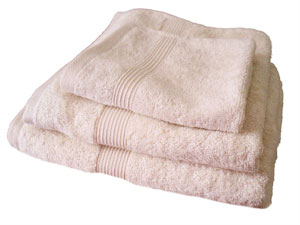 Bamboo towels; We all know just how good a textile cotton is but now bamboo is set to revolutionise the clothing industry because, quite simply, it has all the advantages of cotton plus a whole lot more! There's no doubt that cotton is comfortable to wear and has been the staple ingredient for clothes as long as most of care to remember - but because bamboo fibre is very thin, hollow and perfectly round, it's much lighter and softer than cotton. By twisting several fibres together, bamboo can be made into clothing of the same thickness ranges as cotton but, it will feel much softer against the skin. If you think the thin fibres might make bamboo clothing less resilient to wear and tear, you would be wrong. Bamboo fibres are more porous than cotton allowing it to wick away more water - remember this is the same product that is made into flooring..... we know, hard to compare isn't it!
Click here to shop Bamboo Towels now
Moisture Wicking

The natural makeup of the bamboo fibre allows it to absorb moisture very quickly. What that means to you is that when the weather is hot and sticky, you won't be. The bamboo will absorb and evaporate your sweat very quickly, leaving you considerably cooler and drier. This is why it is ideal for sports and used to great effect in our quality Polo and T Shirts.

Why Bamboo Garments Are So Breathable
One of the reasons why bamboo garments are taking the fashion industry by a storm is the fabric's amazing breath-ability. If you have ever had the chance to touched bamboo you would notice when the air temperature is hot, bamboo remains cool to the touch. This plant fibre's ability has remained cool in its fabric form. In fact, compared with cotton and other comparable fabrics, bamboo garments are 2-3 degrees cooler in warm weather. The reason why bamboo garments breathe is due to the way the plant's constructed. When viewed as a cross-section, each fibre is filled with thousands of tiny micro holes, which acts as an insulator offering excellent moisture absorption and increased ventilation. When worn during hot weather, bamboo clothing helps keep you feeling cooler and fresher, mainly because the fabric does not stick to the skin. Bamboo garments, are also beneficial during winter. Thanks to the fact that bamboo garments breathe, the air circulates easily and moisture escapes, being wicked away by the construction of the bamboo, therefore keeping warm air contained, dry and comfortable.

Bamboo Fresh: Antibacterial & Anti-fungal Qualities
Bamboo is a very special kind of plant, not only because it's the strongest and fastest growing plant on earth but also because of the exceptional natural antibacterial qualities of bamboo. It's these antibacterial qualities that have helped bamboo become so incredibly successful in the wild. Because Green Bear bamboo clothing it's developed an amazing barrier against bacteria, almost all types of bacterial pests that try to grow on the plant are killed on contact.

What's really astounding, though, is the fact that this particular quality isn't destroyed during the process of turning bamboo culms into fabrics. Scientists found that Moso bamboo owns a unique anti-bacteria and bacteriostasis bio-agent named "bamboo kun". This substance bonds tightly with bamboo cellulose molecules during the normal process of bamboo fibre growth. This natural feature is retained in fabric form. In fact, a study by the CTITC (China Textile Industry Testing Centre) showed that after introducing bacteria to a sample of bamboo fabric a 99.8 reduction in bacteria occurred over a 24-hour period. Another study by The Japan Textile Inspection Association showed that bamboo fabric could still eliminate over 70% of introduced bacteria over a 24-hour period even after as many as 50 industrial wash cycles.

Bamboo fibre made into socks can stop foot odour and prevent athletes' foot. Operating masks and gowns have been produced to help prevent cross infection in sterile environments. Bamboo fabric will also resist yeast, mould and fungus cultivation. No other fabric has this quality so where your cotton shirts will eventually show signs of yellowing in the pits (and no matter how much deodorant we use, we all sweat!), the antibacterial matter will kill the bacteria in sweat thus ensuring that your shirts retain a clean, fresh appearance.

The natural antibacterial qualities of bamboo will also help naturally eliminate odours. Bamboo clothing's natural anti-bacteria function differs greatly from that of man-made chemical antimicrobial fabrics, which often tend to cause skin problems, so great to have against your skin.... ideal for people with skin complaints or just plain sensitive like a babies.

Bamboo: The material
Wearing bamboo clothes is ecologically very friendly and very much justified for the following reasons:
Moso Bamboo fights global warming and we have only just began to realise it potential as a sustainable crop.
Bamboo takes in nearly 5 times the amount of greenhouse gases and produces 35% more oxygen than an equivalent stand of trees. Through photosynthesis bamboo removes carbon dioxide (CO2) from the atmosphere thereby, using carbon as an energy source and converting it into plant tissue which releases oxygen as a by-product.
Bamboo quite simply, fights deforestation; the strong bamboo roots fight erosion, sustain river banks, preserve water in the soil so preventing it from drying out. Bamboo also helps diminish water pollution due to its high nitrogen consumption. The bamboo grass continuously renews itself by sending up new shoots after harvesting. Bamboo is a grass not a tree but, the fastest growing plant in the world (up to 1 meter per day!).
Bamboo does not require chemical pesticides or fertilisers. That is why bamboo is hypoallergenic and organic
Bamboo is estimated to be three times as durable as cotton of a similar quality. This Eco friendly money-saving advantage of more durable, longer-lasting bamboo fibre means it will need to be replaced less often.
An important positive contribution to our environment? You would not be wrong in that assumption!
Hypoallergenic and organic
Bamboo does not require chemical pesticides or fertilisers, that's why bamboo is hypoallergenic & organic!
Bamboo Care Instructions: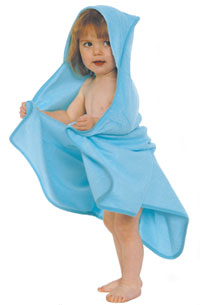 To get the most out of your bamboo clothing and textiles, we recommend a few useful tips:
We advise laundering before use. This will wash through the garment after the manufacturing process, leaving your garment even softer and ready to enjoy.
When washing any of our bamboo products you only need to wash at low temperatures of 30c
Do not use a conditioner when washing as this will reduce the bamboo's natural anti bacterial properties.
Do not use a tumble dryer with other garments as the bamboo product with its super absorbency, will attract the water from the accompanying garments. It is best dried by hand or outside line.

We hope you find your new bamboo product to be a wonderful addition to your life.