links


Wat is Groene Beer?
Groene Beer Nederland is al meer dan 25 jaar één van de meest vooraanstaande leveranciers van mileuvriendelijke schoonmaakproducten. Groene Beer verkoopt uitsluitend kwaliteitsproducten te herkennen aan het Groene Beer & GBPro® label dat op alle producten van Groene Beer is aangebracht.
De producten zijn normaliter niet in de gewone winkels te koop maar worden enkel verkocht via deze onlinewinkel of via een netwerk van consulenten en erkende Quality Home Shops door heel de Benelux. Mede door deze aanpak kunnen wij u nog steeds persoonlijke aandacht, uitleg, advies en garantie garanderen op al onze producten.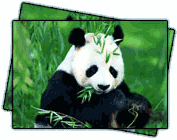 The Giant Panda theme park in Chengdu, China, the first of its kind in China, was built to expand the existing Chengdu research centre for the purpose of breeding giant pandas. The giant panda theme park covers 233 hectares and accommodate about 40 giant pandas. The Chengdu research centre for the propagation of giant pandas is the only professional giant panda research organisation on the Chinese mainland. It is also the sole centre in the world which carries out researches on and breeding of, giant pandas through relocating them to a man-made environment with an imitation outdoor ecological landscape. There are now more than 38 giant pandas at the centre, which covers more than 30 hectares with has a forest cover of 95 percent.
---

This is a very worthy organisation that goes right to the source of the problems in the world today. We as a family endorse WaterAid in their endeavours to highlight the lack of water in some countries around the world and the sheer waste of water in others. Water is a precious commodity, so much so that if we do not do something about it now, it will, over the next 30 years become like liquid gold - a bit dramatic, you know in your heart this is so. This is what we are about, saving water in the most simplistic and sensible way.... being "ECO" is not expensive as it used to be, so by saving water here will leave more water for the impoverished areas around the world. click on this banner and go offer your support, for as little as £2 per month you can collectively go a long way in helping others.... go on click the banner.... you know you want to :o)

Living Ethically is part of Ethical Earth Limited, a Limited Company established in 2004 by its Directors, Stephen and Samantha Ellis for the purpose of promoting orgo-eco-ethical lifestyles.
Although a limited company, they operate under a voluntary 'not for profit' policy. It is not their intention to make a profit from this website. So they donate any net profits that may be generated, to charitable causes
Eco Friendly Modular building. This firm is know locally to us but supply eco modular buildings for your single or two storey extensions the length and breadth of the UK. Built on site or at the factory and then dropped in ready made with all the insulation, etc., to your requirements, dependant on the design can be watertight in a few days. Their Design team and architect available for advice and consultation.
They specialise in Design and Build projects; Woodpark Construction carry out everything from the initial idea through to construction. They are also happy to provide quotations based on their clients own drawings. Using the same materials to the original property, they always attempt to provide an end result which complements the existing property. More importantly, there method is Eco Friendly, cost effective and great for the Carbon Foot print....
JSJ Gas is a 'Gas Safe' Registered company providing Gas, Boiler, Plumbing & Central Heating Services across the Bournemouth, Poole, Christchurch, New Forest and Southampton areas.

JSJ Gas are one of the most efficient companies in the area. They have done much work for us at Green Bear UK ltd and we would definitely endorse them as an ECO company. They have a wealth of experience in the field and will save you money with their recommendations and can bespoke to your needs. They are also license fitters for Government backed schemes where if you are a low income with benefits, you may qualify for a FREE boiler. Go direct or contact us for more details. This is an exceptional service.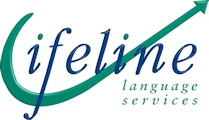 Established 1990, with over 30,000 projects delivered to date, Lifeline translates over 150 languages, handling a wide variety of formats including Quark, InDesign, Illustrator, PowerPoint, Webpages and of course Word/Excel. Lifeline is also a leading provider of a full range of interpreting solutions, and multimedia services include professional foreign language voice over and subtitling, press-ready multilingual typesetting, and transcription. Clients include leading corporates and SMEs, web designers, global NGOs, housing associations, PCTs, and highly-demanding European translation companies.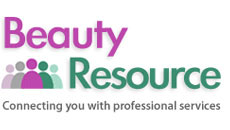 Beauty Resource provides a huge network of beauty professionals, allowing visitors to choose a professional close to them and who is qualified in the treatment they require.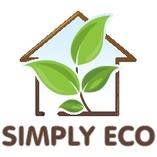 With Simply Eco, and the service they offer you, you can enjoy life and still come home to the clean house. Simply Eco is founded on the idea that you deserve a quality cleaning. Your satisfaction and happiness is their number one priority so they guarantee a high standard of quality and your complete satisfaction with every clean. Simply Eco has over 15 years of service experience, they know every home is as unique as the one who lives in it.
Tel: 07891 984820
Another Trade customer of Green Bear UK and the GBPro range.

Choice Home Healthcare are an experienced community-based healthcare provider, specialising in the transition of patients from hospital to home with provision of clinical support and respite care for technology-dependent children and adults in their own home or community facility. They are an expert provider of respiratory rehabilitation, long-term home ventilation support services for children and adults, and tracheostomy care and management.

They've made it really simple to sell your mobile and other gadgets like tablets, laptops, ipods, sat-navs and cameras, through "OnRecycle". What's the point in keeping your phone or other gadget in an old drawer to gather dust and lose money? Go check it out and save money, you know it makes sense.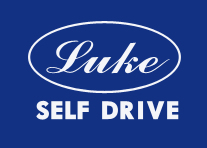 Owned and a friend of Green Bear UK, Kathy Luke has established a company with the personal touch making the company popular with businesses and for personal hire......
Providing low-cost, reliable and friendly Car, Van and Minibus hire in North Shields, Newcastle and Northumberland. Luke Self Drive have a large range of vehicles at your disposal so you can find the one to suit your needs.
If you need any help or advice call on 0191 296 5599, or feel free to stop by.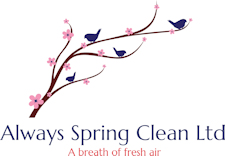 Always Spring Clean Ltd is a family cleaning company that ensures 100% customer satisfaction. They pride themselves on having higher expectations when it comes to cleaning. They want environmentally safe products used in the homes, offices, churches and schools where they clean; products that will protect from harmful chemicals yet still clean exceptionally well.

They were drawn to Green Bear UK, "because it had so many shared values, to provide us with the tools to help fulfil our ambition", said Alison Brookes (owner).
phone: 01992 661128

UK Juicers is a family business operating from their own purpose-built warehouse on the outskirts of the beautiful city of York in the North of England. They are one of the first companies to bring specialist juicers for the health enthusiast to the world of online shopping in the UK.
Their environmental credentials extend from our state of the art industrial building with its up to the minute insulation technology, right through to recyclable packaging ​infill. All electrical appliances that we dispose of are dealt with according to the requirements of the 'Waste Electrical & Electronic Equipment Directive' to ensure safe disposal and recycling of raw materials.
UK Juicers endorse GBPro Discaler (concentrated) for and Eco solution to clean their machines of limescale
run by Danielle, Karma Clean home are a local business to their area in Norwich who offer a professional eco friendly home cleaning and ironing service tailored to meet your needs. They want to point out they are not a franchise or agency.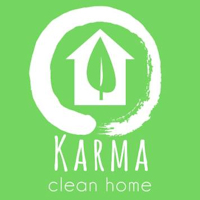 All of their cleaners are friendly, caring, trustworthy and very hardworking. DBS checked (Police checked) and insured for your confidence.
They are a flexible cleaning company, working to your requirements. Using amazing GBPro eco friendly products from Green Bear UK that are so much better for your health in the home and the environment.
Phone: 07471 180104