Green Bear - GBPro® range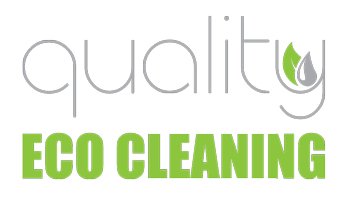 With just a little thought we can do so much to help to save the little we have...
Proper Hygiene in your home, especially in your kitchen is essential to prevent the spread of germs and food poisoning.
The toxic and harsh chemical cleaning products can leave a chemical residue behind which can absorb into your skin when touched and such ingredients normally used as bleach and ammonia are highly toxic.
Here we have the system of natural and Eco Friendly cleaning with Green Bear. We have developed these products with the trade and industry since 1993 and now are offering this to the retail. Used by the industry to great effect, you can now clean as easy as the professional's do but in a Natural way - be kind to yourself and your home.....

Click headings below to find out more ..
About Our Range ..
Have a query? Get in touch.
Microfibres are smaller than most bacteria. Perhaps that is why microfibre cleaning cloths do such a great job removing bacteria. Tests reveal that just one swipe of a dry microfibre cleaning cloth can eliminate up to 97.8% of bacteria, without the use of toxic chemicals – so why use them when GBPro offer you a cheaper and more efficient alternative. They are able to prevent spreading of bacteria onto other surfaces, because they are able to lift the rather than smear like other normal cloths do. If you want to live in a clean, healthy home, you need to use Green Bear microfibre cleaning products.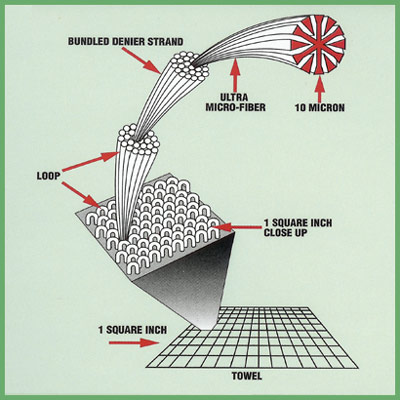 Microfibre cleaning cloths known as the "Wonder Cloth" can absorb up to seven times its weight in fluids so this makes it extremely efficient with the use of water. You no longer need the bucket full of dirty water to wash floors or other large areas. You can wash our cloths over 400 times at 90c and you can..... but you do not need to do that, because of the quality of our Green Bear microfibre cloths, washing at 40c is sufficient for normal soiled cloths, therefore, the efficiency of the cloth lasts longer, making it far more cost effective than other brands, thus saving more of the carbon footprint - makes sense!
Microfibres work more efficiently damp or dry and with the engineering of this high tech cloth or mop, you are able to clean all areas with ease and in doing so, you will save time, money and most importantly "water", which, less face it, is now becoming a premium commodity.
Colour Coding for Hygiene: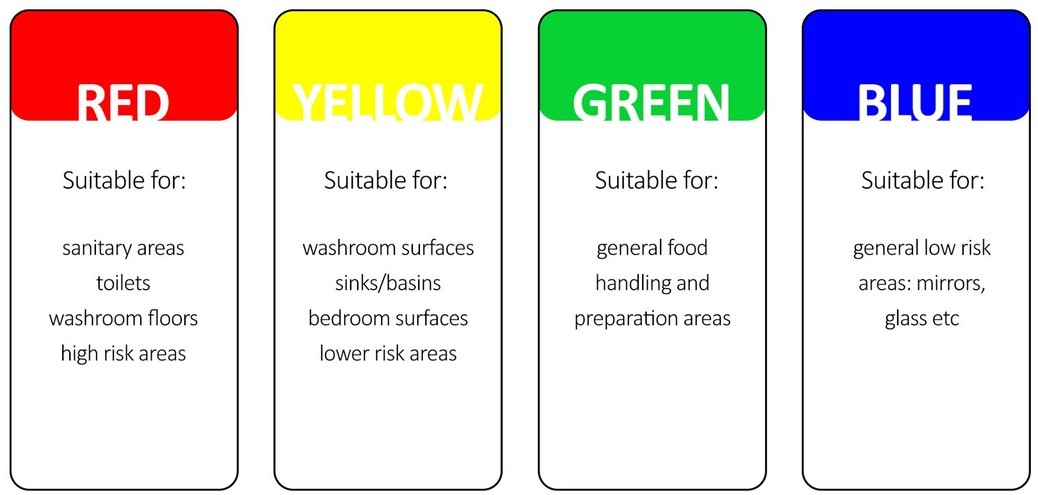 Green Bear Microfibre products has a high micro mechanics characteristic that enables and enhances dust and dirt removal without the use of any traditional chemical or detergent. Those days have now gone with this technology.
Used dry, the fibre traps dust particles and holds it thanks to its electrostatics function. Used damp, (adding water only!) this fibre traps dust and dirt particles and prevents them smearing back on the cleaned surface as shown in the diagram above "Microfibre design". This product makes the job far easier to achieve in less time for the user in his/her daily cleaning tasks. This fibre is sewn in a very unique and specific way with up to 11 kilometres of thread woven in our 340 gm cloth, on through a manufacturing process that has helped develop a full range of cleaning tools for professionals in the cleaning business. This results in the consumer benefiting by saving energy, time and effort.... most of all saving water. There is no need to drown floors, windows, etc., with water to achieve a clean surface any more.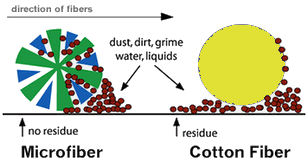 We offer better and ergonomic cleaning process, more simplistic procedure and cutting out the need for chemical products. Green bear is used and is ideal for the Medical and Food industries, Hotels, Restaurants as well as many other industrial sectors. coupled with our 100% natural cleaning products, there will be no task that you can not achieve.
EFFICIENCY: Better cleaning results
RELIABILITY: No loss of efficiency even after 350 washing cycles
ERGONOMICS: For floors, the user does not have to bend down for long periods… No more buckets, no more heavy loads and more importantly no more waste of that precious commodity
WATER! The hardest thing is to get rid of the age old habit of feeling the need to use lots of water.....
BENEFITS: Considerable time gain in the operating time
ECOLOGY: Reduction in volumes of chemicals and water used Green Bear Eco
** Washing instruction: Wash separately at 30-40c for normal eco wash. Will take up to 90c if required. Dye process used with some deep colours will have some risidual loss on colours under hot water. This will normally only be on the first wash. Standard wash will give a 400+ wash expectancy before the capability of the microfibre depreciates.
Microfibre cloths - once used you will never change to anything else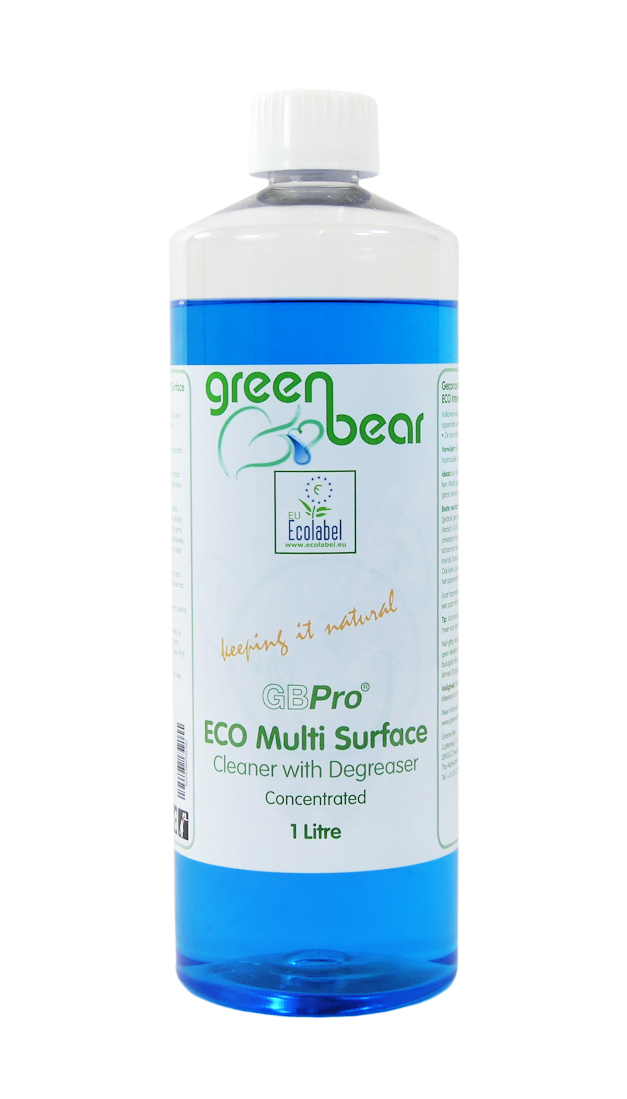 This powerful GBPro® cleaner Is specially formulated to be skin kind and fresh smelling for daily interior use. It is specially designed for its multi use cleaning windows, glass, mirrors, doors, worktops, walls and any washable surfaces – leaving no streaks.
It will also remove up to 98.9% of all know bacteria in a natural way with no chemical toxins.
Dilution
For best results Spray the Green Bear premix to a dilution to suit the task in hand preferably into a microfibre cloth, making the cloth damp only, wipe surface clean and then with a dry part of the cloth buff if required, alternatively....
Spray sparingly directly onto the surface and wipe clean with a dry microfibre or normal cloth, either way you will be left with a sparkling clean surface.
Concentrated:
Available in 500ml, 1 Litre & 10 litre sizes
Dependent of the extent of the cleaning needed, mix 25-100ml per 1 litre of water and then use the same as the method in the premix instructions. For areas that are exceptionally dirty, increase the amount to 200ml. This would be more than sufficient for any dirty areas. For smooth surfaces like glass, etc., then dilute further to reduce any smears due to the concentration - less is best!

Green Bear Multi Surface Cleaner does not contain any environmentally damaging components and is safe to use around people, animals and biodegradable being safe for aquatic life. It has an excellent Biological cleaning power favoured by the industry (PH-5) .

click for more details & to purchase our natural multi surface cleaner concentrated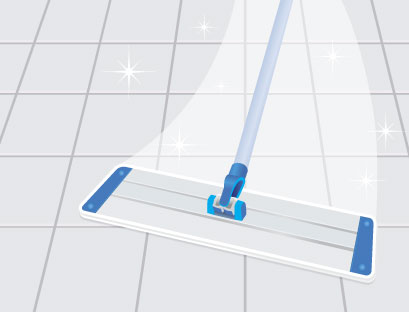 Is specially formulated to be skin kind and fresh smelling for daily interior use. It is specifically designed for cleaning all hard non porous surfaces. Ideal for stone, tiles, vinyl, walls, wooden flooring **, etc.
Our formula is designed as a low foam so that it can be used in machines without using a low foam agent.
Available in 10 Litre, 1L & 500ml sizes

* It is not advised to use this on unsealed wooden floors (ie not sealed with wax or other form of sealant).

Dilute:
Depending on how dirty the area that needs cleaning.
50ml per 10 litre of water – General Cleaning
100ml per 1 litre of water – Floors
Green Bear Floor Cleaner does not contain any environmentally damaging components and is safe to use around people, animals and biodegradable being safe for aquatic life. It has an excellent biological cleaning power favoured by the industry.
Click for more details and to purchase our floor cleaner for the natural approach to your home or office.


Green Bear Bio-Sanitair contains bio logical cultures and enzymes and a surfactant for greatly improved cleaning performance within toilets and bathroom areas and specialises in removing urine odour. When used with the Microfibre Cloth or micro fibre flat mopping system, surfaces will be left perfectly clean, smear and odour free. Regular use of Green Bear Bio-Sanitair will ensure all surfaces are maintained clinically clean and odour free. It will also boost biological action in the pipe-work and at the treatment plant.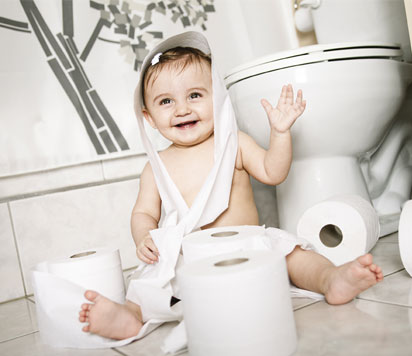 DIRECTIONS FOR USE
GBPro Bio-Sanitair is delivered, ready to dilute at 1:10 for normal odour removing and cleaning. For extreme cases, it may be necessary to use the product diluted less. Just spray on the product to the affected area. Treatment application varies and may require daily, weekly or monthly treatment relative to sanitation requirements, waste disposal procedures and variance in temperatures. Always make application fast and easier by utilising a spray application and agitate with a micro fibre cloth or mop. Remember to Detoxify the are with our multisurface cleaner first to remove any chemicals when first using in an unknown area. The natural enzymes will not work if in touch with Chemicals
TOILET, URINAL STAINS AND ODOURS
Spray under and around toilet and urinal especially on stained areas. The odour will go immediately and ingrained organic stains will gradually disappear over a period of applications, spray hinges to seat etc., leave for a period to let the natural enzymes work on the urine & bacteria. Dilute at 1 part GBPro Bio-Sanitair to 10 parts tepid water to clean tiled floors, grouting, slip resistant safety flooring and walls of toilets and washrooms. Leave to air dry.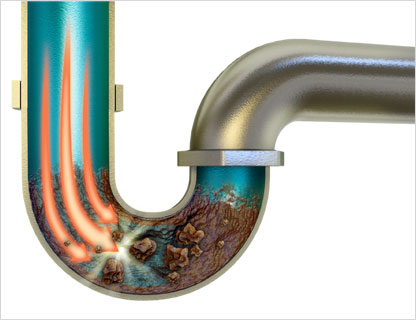 SLOW RUNNING SINKS, SHOWERS AND BATHS
Dilute at 1 part Green Bear Bio-Sanitair and 10 parts warm water. Use to clean sinks, showers and baths using micro fibre cloths and mops to remove soap scum, grease and body fats. Pour a small amount of product neat into drains, waste pipes and U-bends to keep clean and free flowing preventing organic build up - This is a preventative measures only - Bio Sanitair does not unblock drains, just a maintenance measure.
SEWAGE SYSTEMS, SEPTIC TANKS AND CESSPOOLS
Keep these necessary devices working and maintain biological activity by regular dosing Green Bear Bio-Sanitair into toilets, drains and any other outlet to waste or sewage system. Can be used to restart biological activity in a sewage system that has been poisoned by the use of non-compatible chemicals. Helps keep the drains free of debris and eradicates smell. Compatible with all septic tank and cesspool systems, actually enhances the biological activity.
Microbiological characteristics:
Eliminates biological un-pleasant odours, reduces DBO and DCO, brings down insoluble organic suspension (starch, protein, cellulose and fat enzyme-based hydrolyses) and increases microbiological activity. Free of vegetable cells and does not contain Pathogen bacterial species.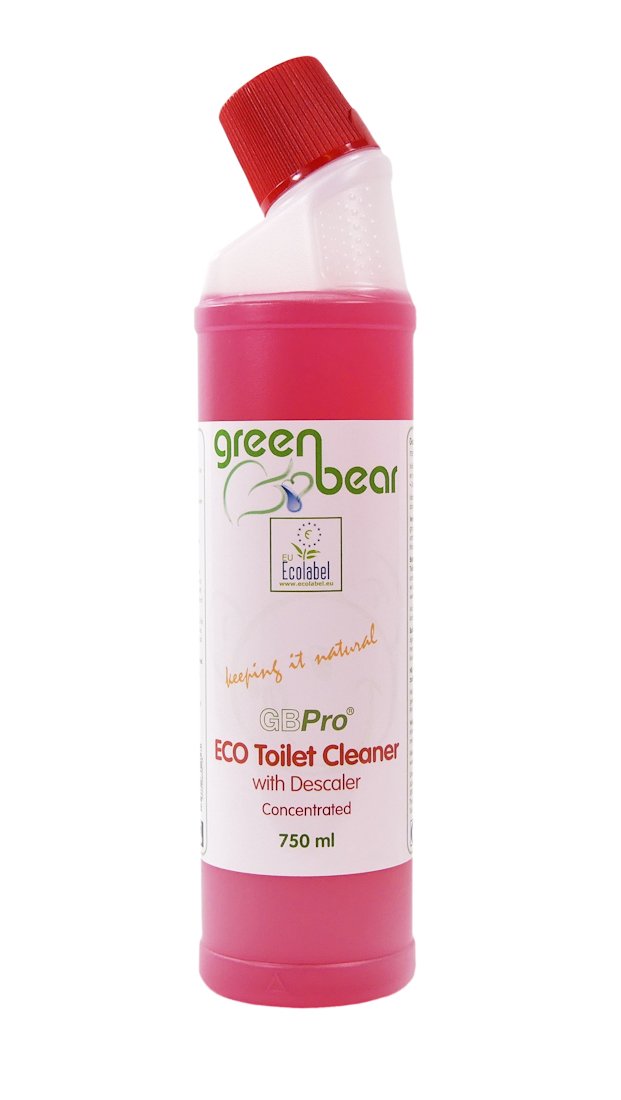 This is one of our popular product for cleaning in the toilet bowl with a clean and wonderful scent. Eco friendly with antibacterial ingredients, Certified under European legislation and awarded the "Ecolabel" it will fight all known germs. GBPro toilet cleaner is a descaler as well.
This toilet cleaner Is specially formulated with plant extracts and mineral ingredients for daily use. It is specially designed to keep the limescale at bay in heavy limescale hardwater areas. A daily cleaning regime to kill germs and deodorise where bacteria breed. The deodorising formula stops odours at source and prevents any further development and leaving a fresh pleasant natural scent.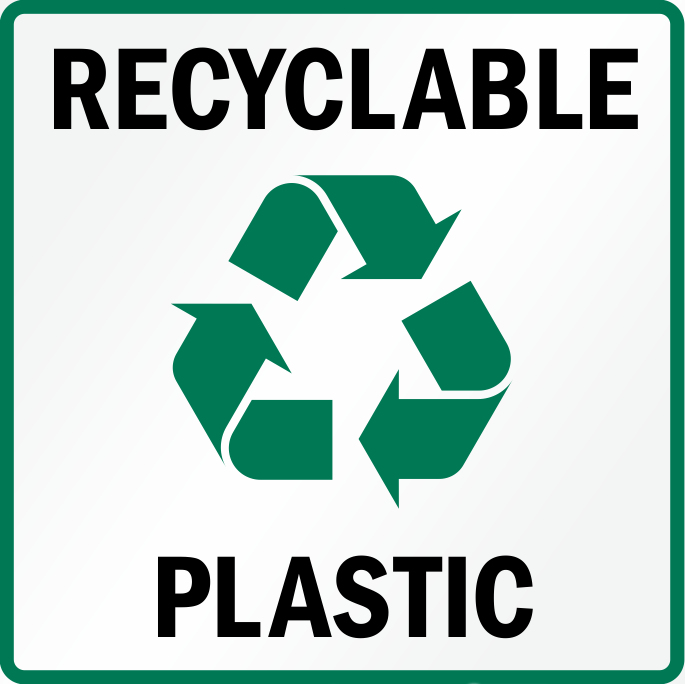 It won't affect the safe working of cesspit's and septic tanks, and is fully biodegradable and aquatic friendly. Diluted, can be used to wash tiles and bathroom surfaces, just add water in a GBPro spray bottle.
Concentrated, Non Toxicno fumes, no animal ingredients, not tested on animals PH 1.7
Click to find out my details and to purchase

GBPro has been awarded the European Ecolabel environmental standard, This award is for products that are safer for aquatic life, use less hazardous materials with plant extracts and provide excellent cleaning performance.
It Is specially formulated to be gentle on the skin, it can also be used for washing pH sensitive surfaces and floors. Suitable for both domestic and commercial use.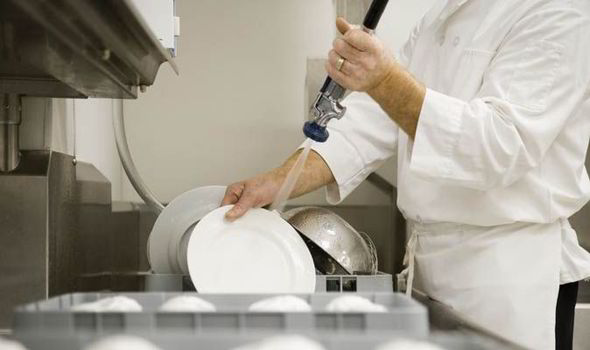 This war originally designed for the trade and industry, especially for hotels and restaurants that where looking forward in offering a more toxic free environment for their staff and the eventual benefit to their customers. We at Green Bear then decided to offer this to the domestic market, passing on development achievements.
It's specially formulated at PH7 to be kind to the skin and fresh smelling.

It is a concentrated version so you can economically benefit as well as the environment. We use no frills bottles as used within the trade - efficient and recyclable - we don't believe in paying extra for fancy shaped bottles.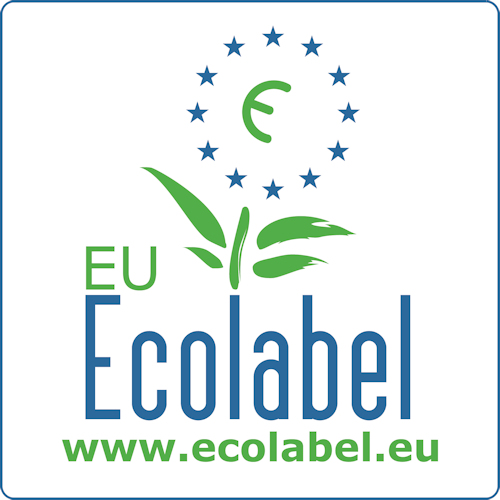 Washing-up liquid to suit every size of business and every pocket
Eco-friendly and effective
Hypoallergenic
Neutral PH7 for hand dishwashing
Biodegradable and in fully recyclable packaging
Ecolabel: safer for aquatic life and uses less hazardous no toxic materials
Dilute:
Depending on how dirty or greasy the items are - vary according to requirements.
10ml per 5 litre of water – General Cleaning
Proper dosage control, saves costs and minimises environmental impact.
To use in the most efficient way to save water and energy do not use running water - just immerse the items in the water and soak if time allows, you can wash more efficiently without lots of foam leaving.
Click for more details and to purchase our washing up liquid for the natural approach to your home or business.

Our soapstone is one of the best quality natural products for cleaning of its kind. A classic scrub-stone for cleaning Stainless steel, UPVC, tiles, ceramics, gloss paint, varnished/sealed wood, boats, caravans, etc. Used and designed by the professionals for the professionals. Make life easier and be kind to yourself and the environment .... With sponge applicator.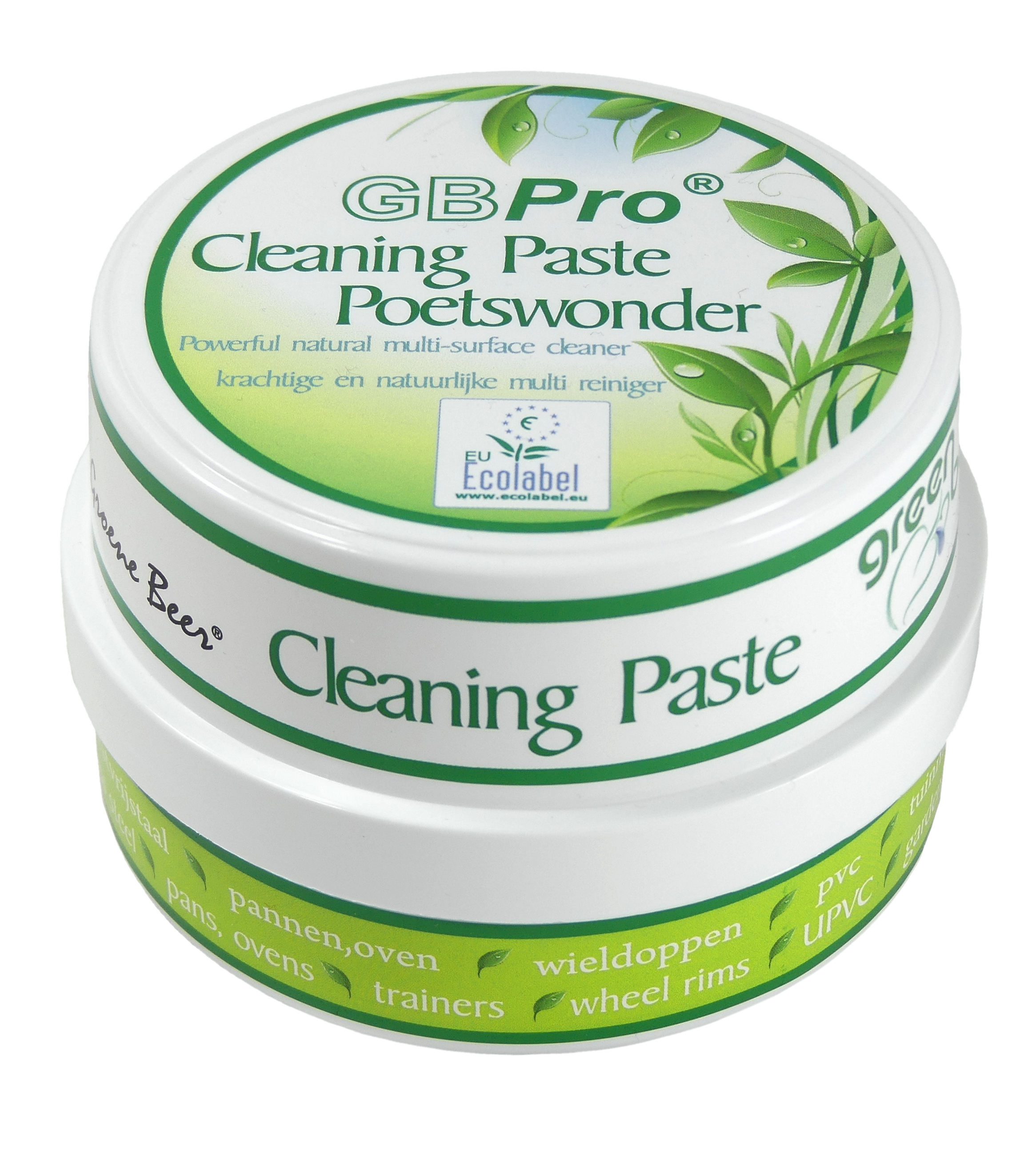 Instructions
Wet sponge and rub over soap stone.
Apply and rub over area to be cleaned, adding more pressure where required for stubborn stains.
Add more water and/or product as required. Rinse well Dry if needed with a microfibre for best results.
* Sponge is non scratching
* Not to be used on adsorbing surfaces, i.e. mats, etc.
* If contact with eyes, then rinse with water.
* Keep out of reach of children
Click for more details and to purchase our cleaning paste for the natural approach to your home or commercial premises.


One of the most powerful Eco descaler on the market. Eco Friendly, safe and septic tank friendly.
Removes limescale, calcium deposits, algae, grease and grime Ideal for around taps and plugholes of sinks, washbasins, baths, shower cubicles, glazed tiles etc. gentle enough for use in kettles, coffee machines, irons, washing machines. Can also clean brickwork, stone walls and concrete. NOT to be used on enamel, limestone, marble or non glazed ceramics. Gives a limescale free clean, adds sparkle.
Available in 500ml & 10 Litre
For best results
General use:
Mix 1 part Descaler to 5 parts water into a spray bottle, spray on the surface as required, leave for a few minutes, work into surface if required for stubborn areas. For heavy limescale, use undiluted.
Equipment - warm or hot:
Mix a few drops in a cup of water, heat, turn off appliance, leave for 10 minutes, more if required, rinse well after.
Equipment - cold:
Mix 1 part Descaler 5 parts tepid/warm water. Leave for minimum 10 minutes or up to 3 hours depending on the extent of the scale to be removed.
Toilets:
To remove the bad scale in the bottom of toilets, for the first time, using a plunger, try to get as much water out of the bottom of the bowl as possible, then put a small amount neat and using a brush, work it in, then leave for a period of time., repeat the process a couple of times if needed (make sure your eyes are protected from any splash back). Then to compliment and keep it in check, use the Green Bear Toilet Cleaner & Descaler on a daily basis to keep the bowl clean from any scale.
* Important: In all cases, when finished, rinse well with clean water. With appliances, boil clean water, then empty.
Before use on any electrical appliances, read manufacturers instructions. Not to be used if instructions warn against the use of Citric Acid or the appliance has anti calcium design.
Non toxic, this product has not been tested on animals, no animal ingredients, septic tank safe, biodegradable 99% within 28 days
Click for more details and to purchase our Descaler for the more Eco approach to your home or office.