About us
History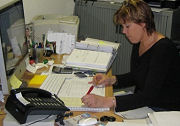 Groene Beer (Green Bear) Netherlands has been established since 1993 by two students from University Nijenrode with a vision to create a distribution and production centre for natural organic, biodegradable products for the consumer. They succeeded in designing, manufacturing and producing natural, non toxic and environmental friendly cleaning, making it affordable and practical. Ingrid Visser joined them in 1995, streamlining the business and increasing its market share. Bringing in a new purpose, the company went from strength to strength. Ingrid also committed at that time, Groene Beer to donate 1% of its profits to the Panda Park, Chengdu, China and adopting one of their pandas.
Green Bear UK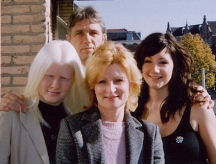 2008 saw the launch of the UK based website "Green Bear UK" run by Mike, Carin, Bianca & Tanya and Team. Carin is Dutch, hence the link.
All the team at Green Bear UK and Groene Beer NL are increasingly aware of the responsibility of us all to respect our environment and therefore we only design, produce or select products that are environmentally benign or have clear environmental advantages over standard like for like products offered, by offering you transparency and complying with all current legislation, you should feel relaxed in your purchases.
From these beginnings, Green Bear has developed over the years unique ecological detergents and cleansing products. With its own laboratories in The Netherlands, we are able to design products fit for purpose and bespoke products for the industry.
Based in Poole Dorset, Green Bear UK has seen its operation go from strength to strength. In the past few years it has added the industrial consumer to its repertoire of products, developing bespoke products for the industry which also benefits the consumer. This is a market that is growing rapidly for both as more become conscious of the carbon foot print of our planet. Our Trade brand of Green Bear commercial products (GBPro®) has become one of the most popular brands with companies wanting to contribute to helping our environment. We do not just produce the same product in bulk and label it as different products as is the practice with some companies; we have designed stronger, more customised for purpose products, for the industry but keeping it Eco friendly and cost effective due to in being concentrated, reducing the use of plastic and all our plastic bottles are recyclable. Even our Aleppo soap is wrapped in biodegradable and recyclable cellophane, along with our postage mailers are made from recyclable material and recyclable again as just two examples.
We all believe passionately in doing what we can for the carbon footprint of the world and we have offered a simplistic and easy way for normal people to do their bit with no real hardship or cost. Our goal is to protect the environment and provide you with the best quality natural and Eco-friendly cleaning products on the market that are tried and trusted, as well as cost effective in the long term.
We look forward to your custom on our UK website over the forthcoming years.

Green Bear UK Team
"A healthy environment requires an investment in humanity and the support of a caring global community"
Steve Irwin