Eco Friendly Cleaning Products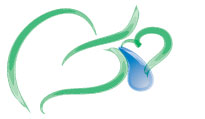 We have taken the simplistic approach to supplying you with natural, environmental friendly and eco-friendly cleaning products that you can afford. Originally, set-up for the trade and industry, all the products have been developed for that purpose. Over the years, we have been improving with input from the various trades. Supplying Restaurants, Hotels, Cleaning Companies etc with individual, trade and wholesale eco-friendly cleaning products of our own brand GBPro and others.
Why use Toxic Chemical based products when our products will do a better job using eco-friendly cleaning products without the toxicity..... there is a lot of you that would like to go green but up to now it has not been made easy or cost effective, now with Green Bear UK, green cleaning has never been easier.
Little is more