First Cotton Mill Reopens in 30 Years - Amity
30 August 2016 | Admin
First Cotton Mill reopens in 30 years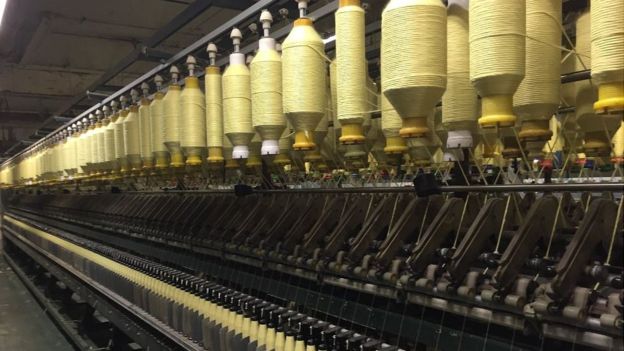 Green Bear has emulated English Fine Cottons (EFC) and have now bought back manufacturing of some of it's own brand (Amity) products to the UK.
English Fine Cottons has opened in Tameside Greater Manchester to bring cotton spinning back to the UK. The firm has restored Tower Mill, a cotton mill in the town which was built in 1853, in a £5.8million project which is likely to create up to 120 jobs. English Fine Cottons said strong demand for luxury goods with the 'Made in Britain' stamp will help it reverse the decline in the British textile industry. Bringing in the finest materials from Barbados & Egypt, quality being the order of the day - M&S have already signed up.
Green bear was originally buying a product manufactured out of Italy but now we are happy to announce that we too have bought it back and now as of 2016, are having it manufactured here in the UK as part of our new Amity range. We have, for a number of years had our Bamboo baby hooded towels and our bamboo ladies & men's Bamboo wraps made in Greater Manchester and now have added to our 'Made In UK' stable of products. GBUK will continue to look for opportunities to have products manufactured in the UK and increasing the quality of its products. We can now boast that the majority of our products are made in either the EU (especially Holland) & UK.
** News of this product along with a special introductory offer to our customers coming shortly through our newsletter/blog & Facebook.......