Caribbean Blue Sunscreen is Chemical Free
15 October 2013 | Admin
Allergy claims prompt major sunscreen brand to
remove chemical
We been saying this for so long but now its finally getting the Media time....
Johnson & Johnson, who's brand is Piz Buin, will alter the formula for its 1 Day Long suncream after it was discovered that a chemical Methylisothiazolinone, is causing up to 10% allergic reaction in people. Doctors are calling for immediate action and Johnson and Jonson have agreed and will change the formula ready for summer 2014.
Methylisothiazolinone:
Leading dermatologist Dr. Ian White from St. Thomas' Hospital appears to have identified a preservative known as MI (Methylisothiazolinone) as the most likely cause of reactions such as swelling, itching and rashes. BBC's Watchdog brought this to the attention of Johnson and Johnson in June 2013 but they did not amend the formula because they claimed the number of reported instances of reactions was small.
However, since then, Watchdog (BBC) heard from more than 150 consumers who had suffered from adverse reactions to Piz Buin. To read the full article visit the BBC website here
we have discovered that allergic reactions and sensitivities to products applied to the skin has mushroomed, with more and more people suffering from these problems. Many studies have shown that our bodies are becoming overloaded with chemical's. It is essential these days that we look check ingredients and try to reduce this risk to our immune systems.
Caribbean Blue Natural Sunscreen - Ecocert
We supply sunscreens from Caribbean Blue which contain gentle ecocert certified preservatives and no harsh chemical ingredients. All are free from synthetic colours and perfumes. This is why keeping it natural is the way forward. for more details click Caribbean Blue in information on Green Bear website.

GREEN BEAR NOW HAS A FACEBOOK PAGE
LIKE OUR PAGE FOR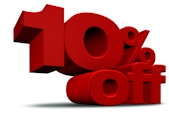 To get your FB discount - Load basket with your items, then while in checkout, click the facebook logo and then "Like our Page" and automatically a discount will be applied to your contents:-
Caribbean Blue - 100% Natural Sun protection
Caribbean Blue believes in using only the best, natural ingredients, which add value to your health, and never using anything which burdens it. Developed by two Doctors in St Lucia for the benefit of their new baby. They just wanted to ensure that only the best natural products would be used on their first born baby boy.
A selection of the Caribbean Blue Sunscreen products:
Caribbean Blue After Sun Moisturiser (120ml) - £12.95

The Caribbean Blue ultimate Natural Apres Sol Moisturising Lotion is a luxurious blend of all-natural ingredients that nourishes the skin and leaves a silky smooth, non-greasy feel. Ideal for use after exposure to the sun's dehydrating effects, as a general skin moisturiser and also great for men after shaving - containing Vitamin E, Coconut oil & much more

ECOCERT Certified

Caribbean Blue Baby SunShield SPF25 - £15.95

Baby Sun Shield can help reduce prickly heat rash and is a unique 100% all-natural formula developed for the health conscious consumer & for the most sensitive skin types. Instead of synthetic chemical ingredients, it contains natural zinc oxide to soothe and protect the skin.

ECOCERT Certified

Caribbean Blue After-Sun Aloe SpritzAfter-Sun - £12.95

Aloe Spritz uses 100% Aloe Vera gel (many leading brands use as little as 15% which is only a token gesture for advertising) with pure essential oils of lavender and peppermint to enhance the soothing and refreshing properties. This is an ideal aloe product for excessive sun exposure and burns.

ECOCERT Certified

Caribbean Blue Natural Sunshield Sport SP25 - £15.95

Sun Shield Sport from Green Bear UK is a unique 100% all-natural sunscreen formula that is water resistant, making it ideal for the active person. The Caribbean Blue sunscreen resists run-off from heavy perspiration and swimming, allowing continuous protection.

ECOCERT Certified
For more products, moisturisers, shampoo etc... go to our Health & Beauty