---
GREEN BEAR HAS A NEW FACEBOOK PAGE!
&
NEW PRODUCTS BEING INTRODUCED
Hi %informal,
It has been a manic year so far, with getting new products ready for launch, re-developing and improving some of our current products, along with more trade accounts coming on board as more people go the Green Eco route.
We also want to welcome Lush Soaps to the Green Bear stable who are now using Green Bear cleaning products for their retails shops.
A. K. Surrey Cleaners who also came on board with us have grown rapidly over the past 12 months, run by Andrea Simson and specialising in an Eco friendly options with highly experienced staff, with that combination you can see why.

GREEN BEAR NOW HAS A FACEBOOK PAGE
LIKE OUR PAGE FOR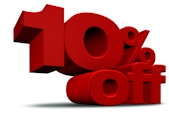 To get your FB discount - Load basket with your items, then while in checkout, click the facebook logo and then "Like our Page" and automatically a discount will be applied to your contents:-
A selection of the newly available products:
Natural Nutritious Mascara (Black) - £6.95

Many mainstream mascaras contain tar but Paul Penders natural mascaras have natural waxes and plant oils instead, including Carnauba Wax and Linseed and Wheat-germ Oils. Also contains Vitamin B (panthenol) to strengthen and thicken the eye lashes - Also available in Brown

Suitable for ALL skin types.

Natural Clear Lip Gloss (Enhancer) - £12.95

Tropic's Skin Revive Firming Nourishing cream is packed to bursting with vitamins, antioxidants & pure plant actives that visibly firms & intensely nourishes for instant skin radiance.

improves skin elasticity & helps to smooth fine lines

Caribbean Blue After Sun Moisturiser (120ml) - £12.95

The Caribbean Blue ultimate Natural Apres Sol Moisturising Lotion is a luxurious blend of all-natural ingredients that nourishes the skin and leaves a silky smooth, non-greasy feel. Ideal for use after exposure to the sun's dehydrating effects, as a general skin moisturiser and also great for men after shaving - containing Vitamin E, Coconut oil & much more

ECOCERT Certified
For more products, moisturisers, shampoo etc... go to our Health & Beauty
You will find more information on Paul Penders, Caribbean Blue and our other brands in the "Information" page. Check back as we are currently updating pages on new Skincare Range with more new products due to be released.