Trade & Retail Counter launch
30 January 2009 | Admin
Trade/Retail/Consultants/Resellers counter now open
The "Trade Counter" & "Retail Counter" is a separate section for dealing in bulk purchases and bespoke product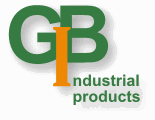 requirements. This will be a unique portal for the business man to order direct on line or through our UK & Netherlands offices, level of quantities that will be giving discount pro-rata.
The trade counter is mainly for businesses and bulk purchasers. The retail counter is only available when the business has been verified by our offices and accepted as a genuine retail outlet or e-commerce site. This counter will appear below the trade counter in the left column when the accepted retailers/Consultants or general resellers have logged in. This will allow you to order from our full range 24/7 and have the products dispatched the following day.
We hope this will make it far easier to help achieve the Carbon Footprint credits that are on offer for businesses that show the effort at a price that is affordable and sustainable........, any enquiries, please use the contact page and browse through our products on offer or go to the "trade" or "reseller" buttons.