Beauty Trade Fair, Utrecht
4 April 2009 | Admin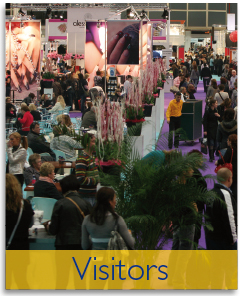 .
.
Green Bear had great success at one of the largest and most prestigious Beauty trade fairs of the year. Thank you to all the trade & retailers that came to our stand, regular and new clients alike.
We had a great response to our own trimmendous range of weight management and detox programmes now under the control and ownership of Green Bear in the Netherlands. This year we took along our microfibre face gloves/cloths, towels, etc., and they flew out the exhibition - quality always sells.
All the products sold fantastically well and our foot patches especially.... must be the thought that you can detox while you sleep, now, that will always be a good idea. We are planning to add new lines over the coming year and from the success of this trade fair along with the feed back, there will be some great new natural beauty products and you will know that if it is from Green Bear, it will be of the highest quality, the most unique and genuinely natural products on the market.
We will announce by email when the new lines are launched so if you have not registered for RSS or the news letter, then do so now and you will not miss out.....