NEW PRODUCTS
15 December 2017 | Admin
NEW PRODUCTS ARRIVING IN THE NEW YEAR
We are adding to our GBPro Brand in the new year.
With the coveted EU Green Flower EcoLabel
Washing up, Floor Cleaner, Toilet Cleaner
We are proud of achieving this certificate as it will give you the customer, comfort in us as an Eco Friendly company.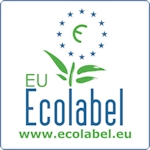 Coming later:
We will be introducing a Natural Bio drain cleaner & Liquid hand soap with dispenser.
The Bio Stopper is natural enzymes that will eat away over a period of time, dependant of course on the amount of work required. An ideal mantinance Eco product for the home. Leave overnight and used regular to keep your pipes clean and clear.
The hand soap (500ml) will come with a dispenser which will suit homes and corporations alike. For our trade customers, we will sell in 5L and the simple but atractive modern design dispenser as well.