New Bamboo Clothing Range
4 May 2009 | Admin
Green Bear are happy to announce new fantastic eco friendly lines in bamboo clothing, towels and baby wear.
We have been planning this for many months and the first of the lines are now ready and up on our website with a host of information regarding the subject.
Have you lost the plot - Bamboo clothing ???? you may ask
A thought of a thong made of Bamboo would bring tears to the eyes of many, well, actually no..... read on
The positive results of wearing Spun Bamboo clothing go well beyond the owners enjoyment of soft, breathable, moisture‐wicking, anti-bacterial organic fabric, but also include benefits that can affect the entire global community. This is one of the most Eco friendly materials avaialble, with all its properties it out shines cotton 10 fold.
Bamboo is emerging as nature's own sustainable performance material. The supergrass is nearly as strong as steel and can be woven as soft as silk for one-twentieth the cost. It also grows pesticide-free, self-regenerates when cut down.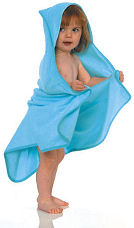 Bamboo produces 35% more oxygen that an equivalent amount of trees, making it a critical element in the balance of oxygen and carbon dioxide in the atmosphere.
We will be adding more lines over the next couple of months but you will find our products to be of the highest quality and once bought.... you will wonder how you survived before. Bamboo clothing is something special. It drapes like silk, it feels as soft and good as silk, but it is more practical because it is durable and much less expensive and versatile. Imagine that, clothing that looks good, feels good and is good for the environment!
Bamboo apparel is hypoallergenic. Bamboo's organic and natural fibre properties make it non-irritating to the skin making it a pleasant alternative for anyone with skin sensitivities or other allergies and dermatitis. Bamboo apparel also protects you from UV rays, naturally.
So not much going here then....
there is so much that can be said so for a lot more details go to our product info page on bamboo clothing and you will find much more information and technical details. Or just go to our bamboo clothing section and buy a whole new experience. To help you start we have an intro offer of 3 T Shirts for the price of 2 saving you a fantastic £12, this will be just for a limited period....