New Website Launch, Moana Offer & More! - News
Thursday, 25 August 2016 | Admin
Trouble viewing this message? View in browser
To ensure email delivery, please add info@ green-bear.co.uk to your address book or approved senders.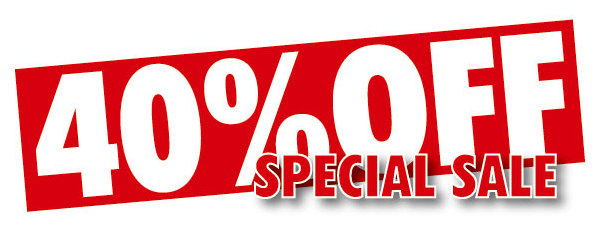 In Today's News
Announcing Launch of new website offers
Free delivery week on Aleppo soap, Leather Balm + other items
Up to 30% off in our special offers
Moana Fantastic Special Sale Offer
NEW WEBSITE WITH MOANA UP TO 40% OFF
SPECIAL OFFER
Hi %informal,
Well, we are pleased to announce our new website is now launched, to celebrate we have our Moana offer, along with up to an incredible 30% discount (for a limited time) on other selected products and we will be announcing through Facebook and the News Letter a whole host of Great offers over the next few weeks...... New products from our new Amity Range in the wings, so lot's happening.
Moana

A high quality unique Organic skincare doing what no other skincare can do. Using Red New Zealand Seaweed Glycans which will stimulate your skins natural restorative action, giving you a pure drop of youth for your skin. Moana range replenishes the natural glycan in your skin which will in turn help reduce the ageing process, reversing wrinkles and the signs of age.

Moana skin care replaces the depleted glycan stores of your own skin and replenishes the collagen, restores skin's PH balance and feeds tired and old skin cells. For a limited time...



UP TO 40% OFF
for a limited time

Aleppo Soap
FREE UK DELIVERY - Soft and gentle on your skin, the world's most organic natural skin that has been produced the same way for 1000's of year using natural laurel & olive oil, stirred in copper cauldrons and then laid out to dry for 6 months - Green Bear's own brand, manufactured for us and now part of our new AMITY Range - we believe in giving you a genuine high quality product, to do that we decided to produce it ourselves......

Trade accounts
Due to the amount of trade enquiries we have received, with the new website design we have developed and at this moment, still developing that side of the business yo give you ease of ordering and bespoke tariff related to your needs and requirements.
For more details and of course with no obligation, just call us on 01202 699500 for a friendly chat.

GBPro 100% Natural Powerful Multi-Surface Cleaning Paste


The first Cleaning Paste in Europe to have the new European EcoLabel. A Bio Natural Organic environmentally friendly All purpose multi surface Cleaning paste with sponge applicator. The original cleaning paste with plant extracts
GBPro Eco Premium Microfibre Cloth - Professional Range


Mop up spills with ease, use dry as an antistatic duster attracting dust like magic, streak free windows, glemaing mirrors, ideal to gently dust monitors, plasmas and LCDs and many other uses. Tough and durable a high quality microfibre cloth at an affordable price.

We Thought You Might Like…
This email was sent to you as a registered customer or News Letter subscriber of Green Bear UK.
With Green Bear you can shop with confidence. Our site is fully secure with Sage Pay, SLL certificated and PCI compliant, keeping up to date with all the latest banking security. We have been using the 3D secure checkout since 2009, always making sure our customers are fully secured. Always shop with confidence on Green Bear UK.
Green Bear UK Limited - Unit 4, Birch Copse, Technology Road, Poole, Dorset BH17 7FH
Registered in England number: 06714297
| | | |
| --- | --- | --- |
| | Blog Categories | |
| | | |
| | | |
| | | |
| --- | --- | --- |
| | Blog Archives | |
| | | |
| | | |