Merry Christmas everyone
21 December 2018 | Admin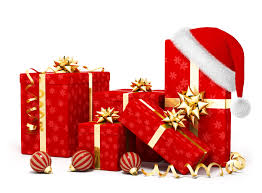 Just a quick message to say thank you for all your support this year and we have had a bumper year at Green Bear UK. A special hello to all our new cleaning companies that have started with us this year and also Lush for extending their contract with us as preferred supplier along with other areas within their establishment.
GBPro has gone from strength to strength this year and France, Spain, Italy & Germany have developed far better that we could have anticipated.
We would recommend that you check out our Facebook page and here on the blog for special deals - over the Christmas period we are offering our Salvesan Disinfectant at a special low price for our GBUK customers (limited time only) keeping you and your family safe with effective infection control and prevention the natural way, no need to worry about the kids, this can be used with ease around the kitchen and bathroom - Salvesan is fast and effective and kills 99.9999% of harmful bacteria, viruses and spores in seconds: including influenzas, E-coli, C-difficile, MRSA and Norovirus.
Have a great Xmas and New Year and we hope to be loading lots of special offers, starting with Bamboo socks.......