The New 40% Laurel Aleppo Soap & Why You Need It!
25 March 2017 | Admin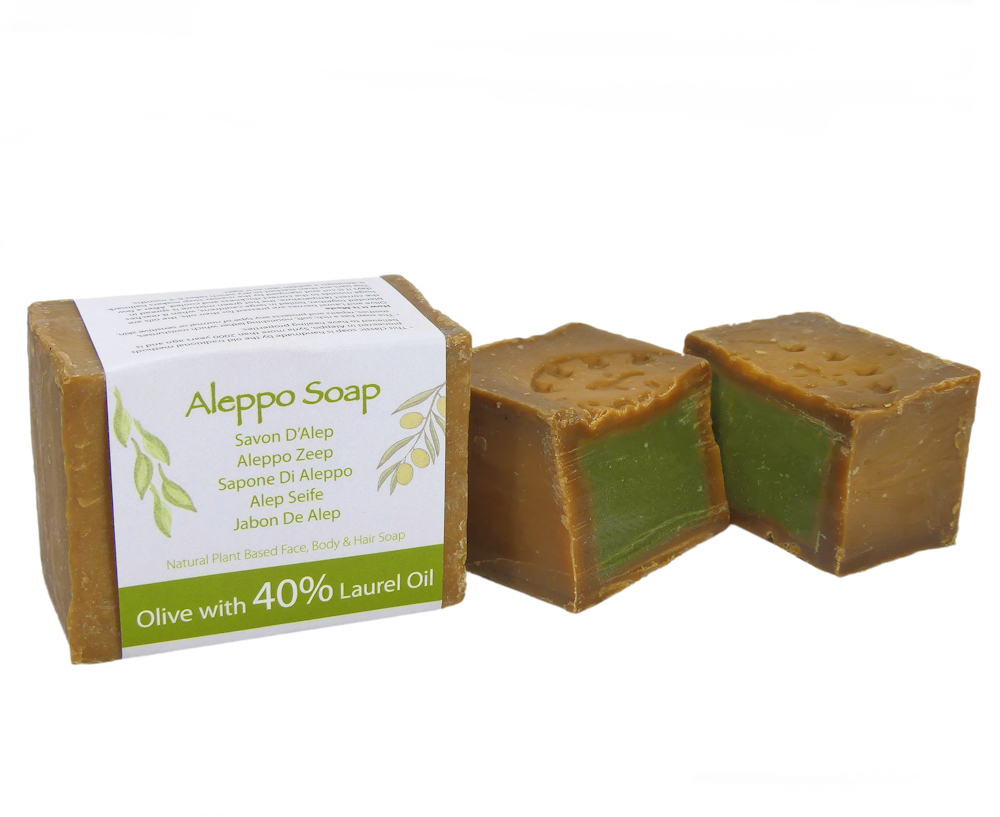 Get 10% discount intro offer for this fantastic natural soap
This soap is being produced by one of only 5 families that have been producing this soap in the traditional way for centuries. Abdullahs direct family line have been making this soap for over 400 years. There are so many counterfeit versions available from China, France, India, etc., that are not made in the same traditional way by a recognised family master soap maker like ours.
Just enter 'alep40' to get your 10% discount and discover the soft and gentle benefits of the wonderful 100% natural soap. So ideal for children and people with Eczema, Psoriasis, acne, Rosacea, sensitive skin, etc.
There is no need to use toxic chemical soaps, classed as the mother of all soaps produced this way for thousands of years we at Green Bear have been so lucky to have one of the traditional families produce these Aleppo (d'alep) soaps for our Amity range, its appreciated for its exceptional softness and virtues for the skin with Laurel ingredient being naturally antibacterial.
We are intending to produce an information page which will extol the vitues of this soap along with tips on its many uses, body, hair, clothes, etc. So, whether you are looking for trade cleaning products, wholesale cleaning products or products just for the home - this natural soap is for you.