Happy New Year from Green Bear
29 December 2016 | Admin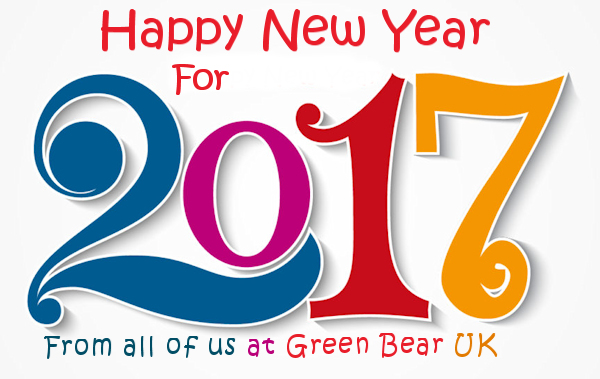 Well, what a great year we have had in 2016 at Green Bear UK - We launched some new product lines and a speacial thanks goes out to some of our Cleaning Companies that Beta tested our products for suitability for the trade and for the domestic market....
Due to Darren of Crystal Clean Services Ltd, Alison of Always Spring Clean Ltd and others we were able to launch our GBPro Multi-surface disinfectant Gel which was originally designed as super concentrated for a Dutch customer who was lacking in storage facilities and this will fit the bill for people who want to save on storage costs. Another welcome to the new Resaurants that have come on board using our GBPro range in 2016 with some more ready to start in 2017.....
WE have redesigned the plastic tubs for our exceptionally popular cleaning paste, they will become white which is the more natural colour of the plastic saving on the need to add dye to colour it...... These will be introduced in 2017.
In our new Amity range we now have our own manufactured Aleppo soap with our master soap-makers hall mark stamped into the soap along with a range of 100% natural Organic Deodorant sticks and convenient spray with added Aloe Vera for those with sensitive skins.
So much more to come in 2017, a special thanks to all our regular and new customers for taking the Green Bear Eco way..... follow us, we'll see you right....