GBUK Donates to Charitible Plane Pull this year
15 August 2019 | Admin
It takes place at Bournemouth Airport, on Monday 26th August 2019 and sees 40 teams of 20 people pull a Boeing 737 down the runway for 50 metres in aid of charity.
This is ongoing each year to raise money for so many charities, varying each year for example like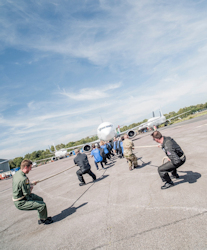 Dreamflight; A UK charity that changes young lives through taking children with a serious illness or disability, without their parents, on the holiday of a lifetime.
Julia's House; Provides outstanding care for babies, children & young people with life-shortening and life-threatening conditions and support for their families.

Isabel Baker Foundation; Financially supports bereaved parents of children with cancer in the months after the death of their child.

and many more......
A little history and to explain why it was set up.......
In 2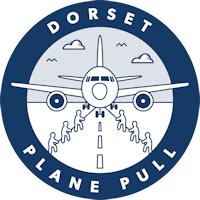 009 the Plane Pull was set up in memory of family members who passed away from Motor Neurone Disease and friend, John Thornton, who was killed while serving as a Royal Marine in Afghanistan.
Originally based at Bliss Aviation, the Plane Pull quickly outgrew its site, and in 2012 moved to its new home at European Skybus. This move enabled the Plane Pull to invite more charities to take part, while keeping the two founding charities at the heart of the event.
Since 2009 a total of 24 charities have benefited from the £170,000 raised. These funds have been used to purchase vital breathing equipment, take disabled and under privileged children horse riding and much more.
* so think of pulling for your cause or just a cause that is close to your heart.
For more details and to offer support or donate - https://planepull.co.uk