What You Need To Know About GBPro Cleaning Paste
29 January 2017 | Admin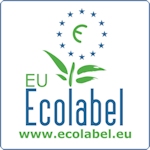 Videos, finally!
Well, at long last we have started to make some information videos about our products. The first on the scene is our brand new GBPro Cleaning Paste with certified EcoLabel. GBPro was one of the first in Europe to qualify for the EcoLabel, a European certificate to prove that the product has not only been checked as an eco friendly product as far as its ingredients are concerned but also that the production of the Cleaning paste is monitored.
We are pleased to say that part was easy because our factory who manufacture for GBPro has solar panel energy and go far and beyond the requirements to qualify for the EcoLabel.
Great abilities
The cleaning paste is biodegradable and gentle of the environment but most importantly tough on its cleaning abilities. This product is ideal for any situation, whether it's at home or to clean your small business. Proving to be very popular for Commercial cleaning companies, restaurants & hotels alike so a definite to have in your home or part of your companies cleaning supplies.Purchasing through Green Bear has never been easier, we also provide Trade and Wholesale cleaning products to all interested.
Our GBPro cleaning paste is so versatile we thought it best to couple a video together to give you an idea of its many uses. Besides bringing stainless steel back up to a standard expected by the professionals, it can be used for UPVC windows, chrome and much more..... check out our video or go to information/Green Bear.