Bamboo Bedding, Why Not Give It A Try?
8 April 2020 | Admin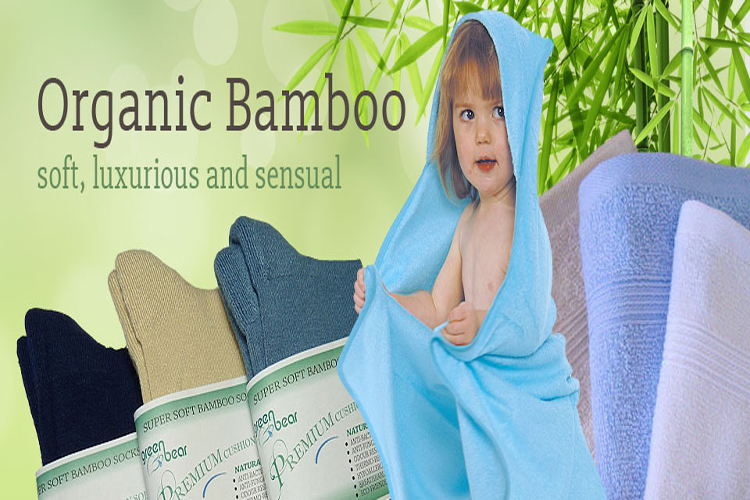 Bamboo Bedding, Why Not Give It A Try?
Is it just me or does anyone else get totally bamboozled with all the different materials to choose from when purchasing new bedding? Questions you may ponder whilst searching for suitable bed duvets, sheets and pillowcases could include: -
What benefits does cotton provide over silk?
What even is polyester or a blend?
What's the best material to choose for sensitive skin?
Which bedding is best for hot night sweats if you're menopausal?
Bedding can be made from so many different materials these days, it's almost impossible to know which one to choose. From cotton, tencel, silk and polyester to bamboo or a mixed blend and don't even get me started on the sub-types of polyester and cotton!
Other Considerations
When deciding which material to use for your bedding, you will probably consider the price, softness, durability & maybe how eco-friendly the different materials available are.
Bamboo Bedding
Did you know you can now purchase bedding made of bamboo? Yes, I'm serious, bamboo! Bamboo duvets, sheets & pillowcases are growing in popularity, becoming a popular choice for the discerning shopper!
Bamboo Textile
Bamboo textile is any cloth, yarn, or clothing made from bamboo fibres. Historically it's been used for structural elements, such as bustles and the ribs of corsets. However, in recent years, different technologies have been developed that allow bamboo fibre to be used for a wide range of textile and fashion applications such as duvets, sheets and pillowcases.
Why Bamboo Bedding?
So, what are the benefits of bamboo bedding? It is naturally antimicrobial, and moisture absorbing, helping keep you cool in summer and warm in winter. In addition, bamboo fabric contains a naturally antibacterial agent that makes it non-irritating to the skin. As a result, it's also more hygienic than similar fabric types and it's anti-static, too. One of the greatest qualities of bamboo bedding though is that bamboo is naturally antibacterial and antifungal, making your bed a germ repellent zone!
Choose Eco Friendly Bamboo Bedding
Not only does bedding made from bamboo provide many tangible user benefits as described above, it is also an environmentally friendly bedding choice. Did you know that bamboo, in general, is one of the most environmentally friendly materials in the world?
Bamboo doesn't require the use of pesticides to grow naturally, the plant has a lower negative impact on our planet in terms of pollution, especially chemical pollution. Also, bamboo requires no irrigation requiring one third the amount of water to grow than is necessary for cotton.
Bamboo Is A Self-Replenishing Resource
Bamboo rarely if ever needs replanting. The miracle of bamboo is that it miraculously will sprout on its own and one acre of bamboo will yield 10 times more than one acre of cotton. Cotton needs harvesting and re-planting each year which can be a lengthy process.
Browse Our Bamboo Bedding
So what are you waiting for! We've outlined all the amazing benefits bamboo bedding can offer you, take a look at our range of bamboo duvets, sheets & pillow cases today https://www.green-bear.co.uk/bamboo-bedding.html