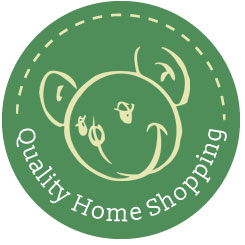 Terms & Conditions
By browsing or purchasing from Green Bear website you are bound by the terms and conditions following.
PRODUCTS
All products and services are subject to availability and may be withdrawn at any time. If your order cannot be fulfilled you will be offered an alternative or given a full refund


Green Bear (Green Bear UK Limited) reserve the right to terminate or suspend the supply of any goods displayed within its website in the event of; Products out of stock, service web site maintenance work, updating content or for any other reason it deems fit in order to maintain and or improve the service and facilities offered. We reserve the right to implement this procedure at any time and without prior notice.
PRICES
Prices include VAT at 20% where applicable or a variable rate set by the UK government at the time of purchase.


Prices are based in Pounds Sterling. The Euro and Dollar conversions are for convenience and guidance only. All transactions must meet the sterling amount shown.


We will endeavour to ensure that incorrect prices are corrected as soon as possible once discovered or notified.


Green Bear UK reserve the right to change the prices of the goods displayed within the website at any time.


Applicable delivery charges are also displayed within the website.
ORDERING
Your Order for Products constitutes a contractual offer and your acceptance of the terms and conditions. No contract comes into effect until we accept your Order.


You are deemed to place an order with us by ordering via our online checkout process. As part of our checkout process you will be given the opportunity to check your order and to correct any errors.


Our acceptance of an order takes place when we dispatch the order. We will send you a dispatch confirmation by email. When we dispatch the order the purchase contract will be confirmed on our part, unless you have been notified that we have not accepted or you have cancelled your order prior to dispatch
We reserve the right to refuse to accept an order:
i. Where goods are not available;
ii. We can not obtain authorisation for your payment;
iii. Under the age of 18 detailed herein
iv. Pricing or product description error
v. Contravening the terms and condition herein
OUT OF STOCK:
If any item you have chosen is unavailable, we will contact you via telephone, SMS and or your email, informing of the options that are available to you.
LOYALTY POINTS:
Loyalty points are given as a bonus against products supplied in the public categories only and are not redeemable as a cash alternative.

If business account holders purchase goods in the public categories, the loyalty point earned are not able to be used in conjunction with products purchased in private categories or through business accounts.

We reserve the right to isolate certain products from the scheme if deemed necessary

Green Bear UK reserve the right to discontinue the loyalty points system and will not be held liable for any outstanding points.

Green Bear reserve the right to make changes to the value of the loyalty point as it sees fit, with no liability to give notice.

Refunds or returns. The relevant Loyalty points will be deducted from your points balance at the time of the action.

GBUK will make every effort to set-up a spend only system to allow the customers to utilise their outstanding loyalty points on purchases up to a 6 (six) month period.

Loyalty points are valued for 12 months only.

Minimum quantity threshold to exchange is 50 (fifty) points

No points can be issued retrospectively

Green Bear UK Loyalty Point management scheme commenced on the 10th of May 2010.
DISCOUNTS:
work independently of each other and not in conjunction with other discounts or special offers, unless otherwise stated.
PAYMENT:
Payment must be made before Product/s are dispatched. We reserve the right to withhold the Product/s and/or terminate this Agreement if the amount due is not received from you in full, on time and cleared funds.


Your card will be debited from your account before the dispatch of your purchase. In the absence of negligence on our part we cannot be held liable for any loss you may suffer if a third party procures unauthorised access to any data you provide when accessing or ordering from our site.


By placing an order on Green Bear website indicates that you accept these Terms regardless of whether or not you choose to register with us or order from us. If you do not accept these Terms, we will not be held liable.
TRADE/WHOLESALE ACCOUNT PAYMENTS:
Payment for the price for the Cartons/Goods is due on or before the last day of the month dated on the invoice for said Goods unless otherwise agreed in writing. New accounts will be paid at the time of ordering until a predetermined period has elapsed.


No payment shall be deemed to have been received until we receive cleared funds;
All payments payable to us shall become due immediately upon termination of the account.


You shall make all payments due without any deduction to include and unlimited by way of set-off, counterclaim, discount, abatement or otherwise unless you are able to produce a valid court order requiring an amount equal to such deduction to be paid by us to you;


If the Customer/Trade Person does not meet the due payment by due date, Green Bear reserve the right to: (i) suspend or terminate the Customers access to the Services; and/or (ii) charge the customer interest on the overdue amount(s) at the rate of up to 1.5% per annum above HSBC Bank plc base rate. Interest is calculated and accrues daily; and/or (iii) charge an administration fee to cover late payment costs. In accordance with the Late Payment of Commercial Debts (Interest) Act 1998.
DELIVERY:
We will arrange for the Products to be delivered to the address indicated by you in your Order submitted from the website.


We will use reasonable endeavours to deliver the Products ordered within 14 days (normal UK delivery expected 2-5 days). If, due to exceptional circumstances to the fault of 3rd parties and or carrier, the Product/s will be delivered within 21 days of receipt of payment related to Royal Mail T&C's.


PayPal; when paying via PayPal, allow up to 5 working days for funds to clear from PayPal into our account on receipt of funds the items will be dispatched.


It is your obligation to enter the correct delivery address details at the time of ordering. If you enter the wrong address / information, we are not obliged to re-send the order to the correct address at our expense.


We cannot cancel any orders once they have been dispatched. Any orders refused on delivery or orders returned to us due to incorrect address details will incur a redelivery/return fee.


We can not be held responsible for third parties signing for your package in your absence if said package/s go missing thereafter.
NON-DELIVERY:
The quantity of any consignment of Products as recorded by us upon dispatch from our distribution centre shall be conclusive evidence of the quantity received by you on delivery unless you can provide conclusive evidence proving the contrary;


We will make all necessary investigations on your behalf with the respective carrier to track and discover the location of the product/s were possible. This will not infer liability.


liability of us for non-delivery of the Products shall be limited to replacing the Product/s within a reasonable time or issuing a credit note for the product/s in question.
CANCELLATION AND RETURNS:
Faulty Products must be returned within 14 days of receipt. In the event that a product is damaged or faulty, we will dispatch your replacement item (subject to availability) once we receive the return with a copy of the invoice,. Postage will be refunded at the standard rate any other forms of postage will be at your expense. Alternatively, if no replacement is available, we will issue a full refund for said product/s or a credit note. Product/s that were purchased and delivered with a promotional Free Gift, must be returned with that Free Gift to receive a full refund for the original item purchased.

If you wish to cancel your order:
i. Notify us by email or via the contact page before we have dispatched the goods to you; or

If the products have already been dispatched to you and you feel that it is not suitable for your needs and/or no longer wanted;
i. Notify us by email or via the contact page to register your intention. You can return goods you have ordered from us for any reason at any time within 14 days of receipt for a refund, exchange or credit note providing the goods are returned to us new, unused and in a re-saleable condition in the original packaging together with a copy of the invoice. A refund will only cover for the cost of the product and will not cover the postage charge. We reserve the right to charge for re-packaging if damaged. The costs of returning goods to us shall be your responsibility. Product/s that were purchased and delivered with a promotional Free Gift, must be returned with that Free Gift to receive a full refund for the original item purchased. We reserve the right to offer a credit only for a return if deemed necessary by Green Bear UK.
Return Address:
Green Bear UK LtdUnit 4-3 Birch Copse,Technology RoadPoole, Dorset BH17 7FH
Price excluding postage will be refunded if the item is returned unused within fourteen working days of receipt.

Please note that returned parcels remain the customer's responsibility until safely received by us. You will be responsible for the costs of returning the goods to us unless we delivered the items to you in error or the item is verified as faulty under the consumer rights directive, second class current Royal Mail rates will be used as refund for return delivery.

On receipt of the product/s the refund payment will be made back to the account the item/s were paid from and within 2 working days once condition has been accepted.

Management reserve the right to delete accounts that are deemed as commiting fraudulent/suspicious activities, making false accusations to achieve a full refund and inform the necessary authorities.
PAYMENTS FROM INTERNATIONAL CUSTOMERS:
Your card payment will be processed in GBP Sterling and your receipt will show GBP Sterling prices. If your card is held in a different currency, your card issuer will charge you the Currency Exchange Rate in use for that day and this will be shown on your monthly statement. Please note that any refund will be made in GBP and your card issuer will refund you using the Exchange Rate that is in use for that day and this could be different to the original rate you was charged when making your payment. Your card issuer may also levy a currency conversion charge and/or a transaction fee, and this may not be reversed in the event of any refund or order cancellation. This means that your refund could be slightly more or less than you have originally paid and we will not be responsible for this difference. The currency converter on the website is linked and updated daily, to the UK bank rates and are accurate from within the UK, however, overseas banks may differ, therefore, this should be taken as a guideline only.
REGISTRATION:
To register with www.Green-Bear.co.uk you must be over eighteen years of age.


Each registration is for a single user only. For security we do not permit you to share your user name and password with any other person nor with multiple users on a network.


We may suspend or cancel your registration immediately at our reasonable discretion or if you breach any of your obligations under these terms and conditions
Trade Accounts are required to check the box "allow contact" within their account to facilitate in communications through email for confirmation of T & C changes/updates & News Letters about products or other information related to Trade Account usage/benefits.
SECURITY:
During registration you will have to enter a user ID and password to make the purchase. You must keep your user ID and password confidential at all times, and must not disclose the password or permit anyone else to use your details. If you think that any username or password has become known by someone not authorised to use it, or if any password is being or is likely to be used in an unauthorised way, it is your responsibility to inform us immediately. If any of the information you give to us when you opened the account has changed, including any changes to your payment details, you must inform us as soon as possible to update accordingly.


Any breach of any of these terms by anyone to whom you disclose intentionally or unintentionally the password/s will be treated as if the breach had been committed by you, and will not relieve you of your obligations under these terms of use.
Management reserve the right to close the account; if it remains dormant for 6 months or if continued problems accessing the account either technical on either part, disputed access, unauthorised access, if the customer refuses to abide by the Terms & Conditions and/or is disruptive in nature, or otherwise deemed by the management as no longer required.
UPDATES:
We reserve the right to revise these terms and conditions at any time. You are advised each time you use the website to review the then current terms and conditions, because they are binding on you when using the website facilities. Certain provisions of these terms and conditions may be superseded by expressly designated legal notices or terms located on particular pages of this Website. By continuing to access or use the Green Bear website you will be deemed to accept all such variations to our server.
DATA PROTECTION:
When you place orders or access your account information, Green Bear use a secure server. The secure server software (SSL) encrypts all information you input before it is sent.


Your details will be stored on a computer according to the terms of the Data Protection Act 1984.


Personal or other information the Customer provides or we hold (whether or not under this Agreement) may be used by us, our employees, our affiliated partners and/or our Agreement to; (a) identify the Customer when telephone enquiries are made by the Customer or for and on the Customer's behalf; (b) help administer any accounts, services and products provided by Green Bear, now or in the future; (c) provide marketing analysis and statistical information; (d) help us to detect fraud or loss; and (e) contact the Customer by any means (including but not limited to mail, email, telephone or SMS messaging) about other services and products offered by us and affiliated partners.


We may also disclose the Customer's information to: (i) ) third parties for the purpose of providing the services requested, or where legitimately required for regulatory and legal purposes or proceedings.


In connection with this Agreement, we may carry out credit and fraud prevention checks with one or more licensed credit reference and fraud prevention agencies and they will retain a copy of the search. Information from the Customer's Agreement application and the payment details of the Customer's Green Bear account may be recorded with one or more of these agencies and may be shared with other organisations to help for fraud prevention purposes.


These Terms and Conditions are in conjunction with the Green Bear Privacy Policy.
WEB SITE ACCESS:
While we endeavour to ensure that this Website is normally available 24 hours a day, we will not be liable if for any reason this Website is unavailable at any time or for any period.


Access to this Website may be suspended temporarily and without notice in the case of system failure, maintenance, repair, upgrade the contents or functionality of the website or for reasons beyond our control.
TRADE MARKS:
Nothing in this Agreement shall be construed to grant to you any license or any other proprietary or contractual right or interest in or to the Reseller Site or to any proprietary information contained on the Green Bear Website. Green Bear shall retain all right, title and interest (including copyright and other proprietary and intellectual property rights).


Unless otherwise specified, we are the owner or licensee of all intellectual property rights within the Green Bear Website along with all the material published within it to include but not limited to; text, photographs, other images, downloads, software, trade marks and logos) contained in these Site. Those works are protected by copyright laws and treaties around the world. All such rights are reserved.


Unless otherwise specified, the authors of the literary and artistic works in the materials contained in the Sites/panels have asserted their moral right pursuant to Section 77 of the Copyright Designs and Patents Act 1988 to be identified as the author of those works.
RISK AND TITLE:
The Products will be at your risk from the time of delivery. Ownership of the Products will remain the property of this company until payment is made in full all sums due in respect of the Products (including delivery charges).
LINKS:
Links to third party websites on the Green Bear Website are provided solely for your convenience and we are not responsible for these or their content or availability. We therefore do not endorse or make any representations regarding them, or any material found there, or any results that may be obtained from using them. If you decide to access any of the third party websites linked to Green Bear, you do so entirely at your own risk.
FORCE MAJEURE:
We shall not be responsible for any delay or failure to carry out our responsibilities under this Agreement for reasons beyond our reasonable control, including for example acts of God, exceptionally severe weather, industrial disputes, failure or shortage of power supplies, act of terrorism or riot, war, default or failure of a third party (including any telecommunications network operator or service provider) or their telecommunications systems or government actions.
DISCLAIMER:
While we endeavour to ensure that the information on this Website is correct, we do not warrant the accuracy of the material within this site. We may make changes to the material on this Website, or to the products and prices described in it, at any time without notice. The material or information supplied may be out of date, and we make no commitment to update such material.
LIABILITY:
We, any other party (whether or not involved in creating, producing, maintaining or delivering this Website), any of our group companies and the officers, directors, employees, shareholders or agents of any of them, exclude all liability and responsibility Subject to the terms and Conditions contained herein we will not be liable for any direct, indirect or consequential loss that may cause without limitation, loss of profits, loss of business, depletion of goodwill, costs, damages, charges or expenses caused directly or indirectly by any delay in the delivery of the Goods or connected in any way to business interruption, in connection with this Website in any way or in connection with the use, inability to use, or the result of the use of this Website.


The information and content provided by Green Bear and contained within the website of www.green-bear.co.uk should not be interpreted or deemed a substitute for medical advice and is for the purpose of general knowledge only.
GOVERNING LAW AND JURISDICTION:
These terms and conditions shall be governed by and construed in accordance with English law. Disputes arising in connection with these terms and conditions shall be subject to the exclusive jurisdiction of the English courts.
WARRANTIES:
We warrant to you that any Product you purchase through the Site will be of satisfactory quality as described.


You warrant to us that: you have full authority, power and capacity to enter into this Agreement and that all necessary actions have been taken to enable you to lawfully enter into this Agreement; you are legally capable of entering into binding contracts; you are at least 18 years old; the information provided in the Order is accurate; and you will be able to accept delivery of the Products as designated in this Agreement.
THIRD PARTY RIGHTS
A person who is not a party to this Agreement has no right under the Agreements (Rights of Third Parties) Act 1999 to enforce any term of this Agreement, but this does not affect any right or remedy of a third party which exists or is available apart from under that Act.
GENERAL TERMS:
Images of Products on the Site are for illustrative purposes; actual Products may differ slightly from such images.


No waiver of any term, provision, or condition of this Agreement, whether by conduct or otherwise, in any one or more instances, will be deemed to be, or be construed as, a further or continuing waiver of that term, provision or condition or any other term, provision or condition of this Agreement.


If one or more provisions of this Agreement are held to be unenforceable under applicable law, such provision shall be excluded from this Agreement and the balance of the Agreement shall be interpreted as if such provision were so excluded and shall be enforceable in accordance with its own terms.