Our Privacy & Ethical Policy
PRIVACY POLICY:
Green Bear UK is committed to protecting your privacy. This privacy policy explains what information we collect about users of our web site and describes how we will use it. We will treat that information in accordance with this policy, current legislation and best practise. We use secure server software (SSL) to protect your data.
What information do we collect?
Green Bear collects the following:
Details you provide on registration
Information we learn about you from your use of our service
Data gathered from your visits to the site and other sites accessible from our web site
Information about the transactions you undertake
Details of the payment cards you use are held by the bank server not Green Bear UK server for extra security.
We may collect additional information:
In connection with your participation in any promotions or competitions offered by our web site.
Provided by you when submitting a customer review.
Please tell us immediately if any of your personal details (name, address etc.) change, so that we can ensure our records are kept up to-date.
What do we do with the information we collect?
To manage your account with us
to process you orders
authorise and process payments
communicate with you about orders, items and promotional offers,
For administering membership of our service
Marketing
We may use your information to notify you about changes to the functionality of our web site, send you offers or information which we think you may be interested in. We may contact you by email, post, SMS or fax. If at any time you decide you no longer want to be contacted by us or to receive offers and information from Green Bear Pure and Natural Products, please send an email to info@green-bear.co.uk with the subject "PRIVACY" and we will remove you from our lists.
Disclosures of your information
We will not sell, trade or rent information about you to others.
Transferring information overseas
We will not transfer your information outside the European Economic Area.
What about Cookies?
The Privacy and Electronic Communications (EC Directive) Regulations 2003 - This Web site uses session cookies to allow you to carry information across pages of our site and avoid having to re-enter information in some areas and assist you with information on your previous visits. These cookies expire at the end of your visit to our Web site. You have the ability to accept or decline cookies by modifying the settings in your browser. However, you may not be able to use all the interactive features of our site if cookies are disabled.

To find out how to enable / disable cookies see http://www.allaboutcookies.org
Security
As required by the Data Protection Act 1998, we follow strict security procedures and take appropriate measures to ensure that the information about you is not damaged or destroyed, or disclosed to a third party without your permission and to prevent unauthorised access to it. This means that we may require you to co-operate with our security checks before we can disclose information to you.
We may disclose your personal information to third parties when specifically required, in order to carry out technical, logistical or other functions on our and your behalf (including processing your order and any credit or debit card payments, marketing and delivering your order) or where we are obliged or permitted by law.
General
By supplying us with your personal information, you are consenting to us using your personal information in accordance with this privacy policy.
Green Bear UK Privacy Policy is subject to its terms and conditions herein
Access rights
You have the right to access the personal data that is held about you and to have any inaccuracies corrected.
ETHICAL POLICY:
Green Bear Commitment to the future
We are always striving for ways to reduce our impact on the environment, helping our customers in the same task. By producing our own brand "Green Bear" cleaning products (in the Netherlands "Groene Beer"), we are able to not only control and police its content but, more importantly, develop and improve the product constantly to be more efficient and cost effective for the money spent. This in turn improves the carbon foot print.
Having our brand used by the trade and public for over 17 years, we have been able to pool all the feed back over the years in regard to improving the Green Bear brand to reach the high standard of today. Proving that there is no need for chemical or toxic cleaners any more and going green and Eco friendly is affordable if you do it with Green Bear.
Intent:
We intend to continue our strong, close relationship with our laboratories and manufacturers With this partnership we have the potential to reduce impact in your homes and businesses, by bringing our outstanding products to you, the customer. All our other products are sourced and purchased directly from the manufacturers with no third or fourth parties' involvement.
We will continue to innovate and develop our own brand and products to reduce the impact of CO2 and Emissions.
By using where possible recycled packaging reducing Landfill.
We promise to conduct the running of our business in a sensitive and responsible way, including the actions taken by our group and operating principles. Changing all lighting to LED sensored lights in the warhouses and offices to reduce Energy wastage.
To contribute to the education of the general public on all our product range including related information in natural eco friendly tips and advice where ever possible..
To continue to support in Woodland Carbon, also known as carbon sequestration, by donating for UK delivery or for international delivery mailing. "Woodland Carbon" supports the protection and expansion of forests and woodland that absorb greenhouse gases and neutralize residual emissions..
Source our raw materials and manufacture products in an effective, ecologically sustainable and economical manner. adhere to good environmental standards for all processors of raw materials used by us, disposing sensibly of waste in as ecologically friendly way as possible and not testing any products on animals..
To support responsible, fair and sustainable trading practices..
We will avoid business practices that cause long-term damage for short-term gain.

Strive to be pro active in setting new high standards and benefits for our customers Green Bear UK Limited aims to comply with and if possible, further exceed existing environmental and legislative requirements at all stages of its business activities and operations.
TESTING POLICY: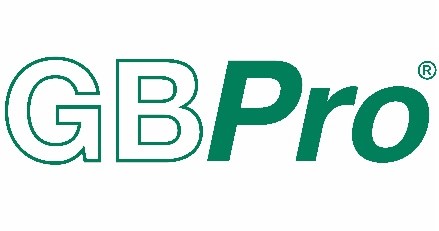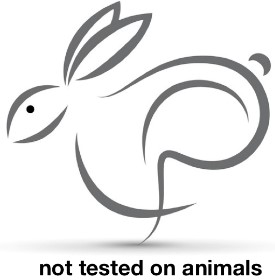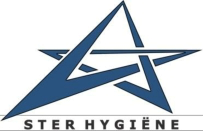 Ster Manufacturing & Green Bear UK Ltd (GBPro®)
Cruelty Free No Animal Testing Policy
Ster Manufacturing of GBPro for and on behalf of Green Bear UK Ltd (GBPro) is committed to a cruelty free no animal testing policy. This means we have the appropriate mechanisms in place to ensure that no animal testing has ever been used in the creation or extraction of our product ingredients or in the manufacturing process of our products. This policy also extends to not using any animal derived ingredients in our products.
Ster (GBPro) products are only ever tested on humans and follow EU legislation in the production of our products. Ster have many certified products that comply to the EU Ecolabel which covers ingredients, testing and manufacturing which each and every batch must be signed off.
Ster will not purchase any raw materials or ingredients from any third party supplier who has been party to animal testing since the fixed cut-off date of 11th March 2004. If we ever found that any of our ingredients did not comply we would find an alternative supplier, alter our formulation to make it compliant or if not, remove the product from our range entirely.
Ster will only work with distributors who affirm that they will not conduct, commission, or be a party to animal testing, nor allow animal testing to be performed by or for submission to regulatory agencies in order to distribute our products in foreign markets. Ster will not export its products to any country which requires animal testing by law. We work closely with our industry and the scientific community around the world to actively support our industry's sharing of scientific data and to support and fund research programs to develop and validate non-animal alternatives for product testing.
* Independently verified by "International" Investigation of Cleaning products Laboratories,
Amsterdam, Netherlands; Registration number: AMS 1234-9876