Payment & Delivery Cost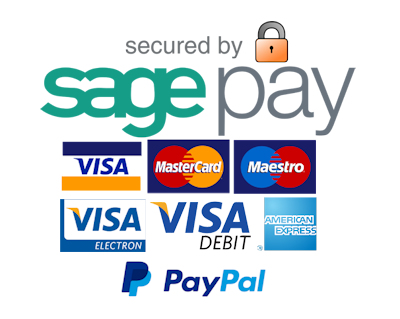 UK and most EU Countries:
Your order will be shipped by Royal Mail / Parcel Force / UKMail / UPS
GREEN BEAR UK LTD is a fully secure website
Just click the Trustwave image below to validate.

SCA (Strong Customer Authentication)
SCA (Strong Customer Authentication), has been from introduced 14 September, 2019 by the Financial Conduct Authority (FCA) on behalf of the EU. The changes will apply to online purchases made from any retailer – known as Double verification
These checks are applied randomly by your card issuer. When making a purchase you may be asked for a one-off code which your card issuer will send to your smartphone or email.
Not required outside of the EU.
3D Secure - for your benefit and security.


You will have seen that the volume of internet trade is growing at a phenomenal rate; however some criminal elements are taking advantage of this growth to target your website with stolen card details. It is now more vital than ever, for you as a customer, to protect your transaction against this increased risk of fraud.
Created by the card payments industry and made compulsory from 2010, 3-D Secure is a security feature which ensures that payments using certain credit and debit cards are authenticated by the card holder with their bank at the time of the transaction with Green Bear UK Limited.
3-D Secure is the common name for the technology behind MasterCard SecureCode (MSC) and Verified by Visa (VbV). If your card is enrolled with 3-D Secure, during the payment flow you will be prompted by your bank to enter a password and secure details to verify that the transaction is authorised by you, the card owner before completion. Green Bear has been implementing 3D Secure since January 2009 for the protection and security of its customers
Example of 3D secure in both formats*: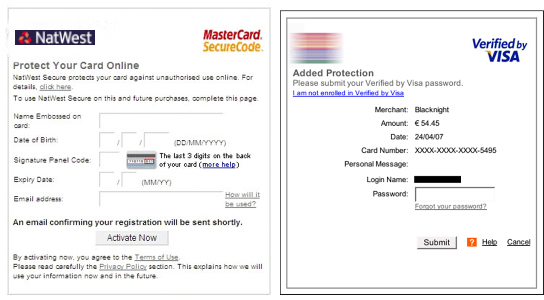 You'll need to provide your Name, Date of birth, Credit card number/expiry date and csv security cod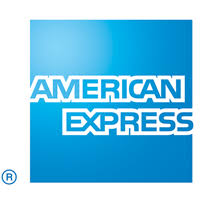 e and a valid email address. If you have not registered with your bank, you will be able to do so at the same time and then proceed to finalise your payment. Details will be sent to your email address that is on record with your bank.
*Please be aware that the format of the 3D secure password may vary between banks.
.......Now added American Express
Delivery Schedule:
We aim to dispatch orders received and paid for within 72 hours; at peak times, holiday times and in the run up to Christmas, this may be extended to 7 working days due to the volume of orders or being dispatched from our warehouse in the Netherlands or here in the UK. We will notify you by email in this event. All packages are sent recorded and are tracked.
PayPal; If you pay via PayPal for your item/s, allow up to 1 working days for funds to clear from PayPal into our account once funds have cleared your items will be dispatched.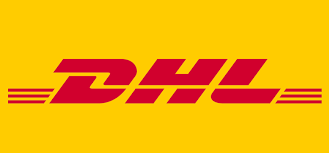 In the event your item is not in stock, we will back-order direct to our manufacturer for you. You will always be contacted with an estimated delivery date if you would like to wait, or replace with an alternative product if available, or the option to cancel your order if you would rather not wait.
Standard Delivery UK postcodes:
Delivery all weight based from £1.35 Royal Mail. Jersey & Guernsey Standard Delivery from £1.95 Some surcharges will apply to Channel islands, Scottish Isles and some postcodes within the Scottish Highlands. Please ensure that there is someone at the delivery address to receive your purchase order. If the first delivery attempt is unsuccessful then Royal Mail / Parcelforce Worldwide/UKMail/UPS will leave a Customer Contact Card usually advising that we will attempt a second delivery the following day. If the second delivery attempt is unsuccessful then another card is left advising the customer where to collect it either from the depot or a local Post Office making it more convenient for the customer. If the package is not collected by you within a 3 - 7 day period, the package will be returned.
We can only deliver to the address given at the time of the order. We cannot cancel any orders once they have been dispatched. Any orders refused on delivery or orders returned to us due to incorrect address details will incur a redelivery/return fee to the corrected address.
Error Order:
If your item is not in stock contrary to the order acceptance, due to a computer data or stock error, we will inform you and await your instructions in regard to the order. We are not be responsible for any delays occurring due to third parties or unforeseen circumstances that are beyond Green Bear's control.
Returns:
We hope you will be satisfied with your purchase but if you do wish to exchange any items or return them for a refund then we ask you to contact us within 14 days of receipt of the goods. Provided the goods are returned to us in an unused, saleable condition, with the original packaging and with a copy of the invoice, under DSR consumer rules, we will fully refund the price of the items. We must be informed prior to the return of any items.
Green Bear UK LtdUnit 4-3 Birch Copse,Technology RoadPoole, Dorset BH17 7FH
All items remain the senders property until they arrive safely back at our warehouse. It is your responsibility to make sure that any items returned are adequately packaged with tracking and insurances in place, as we cannot be held responsible for any items lost or damaged in transit. For more details on returns & cancellations, see terms & conditions.

Free delivery:
A FREE delivery offer is only valid when displayed and only available for standard UK delivery to a single mainland UK, Northern Ireland address, and only applies to orders over the denomination stated (after any discounts have been applied and prior to any postage that would normally apply) in a single transaction. Free delivery does not apply to purchases from the Trade, Retail, Private categories, Chanel Islands, Scottish Isles and some areas of the Scottish Highlands dictated by the carrier, unless otherwise stated.
Exchange rates:
All charges are made in pound sterling (£). If you are purchasing in another currency, charges may vary according to your bank and country. For Euros (€) and US Dollars ($) the green bear currency exchange settings within the site is updated daily in relation to UK bank rates at the time but, your personal Bank rates may differ slightly. Therefore they are there for guidance only. See terms & conditions.
For bespoke orders outside of the parameters available and shown when ordering, please do not hesitate to get in touch with us through our green bear contact page and we would be happy to answer any queries.
The information contained within this page was correct at the time of writing and is for reference and assistance, for further or updated information please email us.
Any Other Questions?
Please do not hesitate to contact us if you have any other questions.