For over 40 years, the name "Paul Penders" has been synonymous with natural cosmetics. Going back as far as 1900, Paul's grandmother, grandfather, and parents had run successful salons in The Netherlands. Paul's creativity was challenged from the very beginning to go beyond chemical-based beauty products.

Dutch herbal master and apothecary Herma Eeftink and famous natural healer Dr. Ab Steyn encouraged Paul to incorporate a unique family-devised herbal extract into his products.
The magic of LevensESSENTIE™
Guided by the family tradition, Paul created LevensESSENTIE™ (meaning life's essence), an intensly concentrated herbal extract containing 23 organic or wild herbs collected from around the world. Paul's frequent travels around the globe in search of pure ingredients for his products, led him to the rainforests of Malaysia where natural plants and exotic species are abundant. The Malaysian government's active stance on forestry conservation prompted Paul to set up a production facility in that country. Cosmetic chemists teamed up with experts from the University of Technology of Malaysia to combine LevensESSENTIE™ herbal extract with the locally sourced Malaysian rainforest herbal treasures - revealing the secrets of amazing skin care! Because of the wonderful healing, nurturing and nourishing properties of LevensESSENTIE™ it is now incorporated into every Paul Penders product, including shampoos and cosmetics.
Paul Penders strives to create the best organic plant-based products available and is convinced that those who work passionately for what they believe in will make a difference.
Today, Paul Penders continues to create skincare innovations using organic ingredients based on a traditional recipe from his grandmother. The future is about responsible, ethical skincare which are effective and natural.
NO ANIMAL TESTING POLICY
None of Paul Penders products has ever been tested on animals. This cruelty-free stance has been a company policy since 1974. Most of their products are now suitable for vegans.

LevensESSENTIE Gold®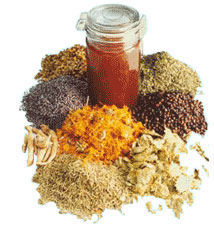 Why it creates balance for your skin, body & hair

The LevensESSENTIE Gold® is a unique feature of Paul Penders personal care products. This 100-year old, time-tested, holistic infusion of 22 certified organic herbs, enzymes, vitamins and antioxidants that restore, rejuvenate and detoxify the skin.

LevensESSENTIE Gold® (meaning "Essence of Life") is formulated to balance the skin, hair and body in the most natural way – using plants and herbs sourced from the best healer in the world – Mother Nature. In effect, LevensESSENTIE Gold® creates balance for the skin and body and restores your skin's health and vitality.

LevensESSENTIE Gold® works in an effective way to balance your skin, hair and body naturally. The rich extracts brings balance to the complaints of all skin types. It is just what one needs for a healthy, glowing, clear complexion. LevensESSENTIE™ became an integral component of all Paul Penders body, skin and hair care formulations.

With awards in the USA and Europe ( & Natural Health Beauty Awards 2009 - UK), Paul Penders holistic, anti-ageing skin and body care products now also contain coconut water and natural enzymes as a base to their products. Rich in lupids, lauric acid and glucids; coconut water is loaded with vitamins, nutrients and minerals that help skin look young. In addition, these lovely products are suitable for vegans.

Here are the 22 herbs which make up the LevensESSENTIE Gold®: Angelica, Lavender, Arnica, Lemonbalm, Calendula, Nettle, Chamomile, Pegaga, Elderflower, Peppermint, Ginger, Rosemary, Ginseng, Sage, Honeysuckle, St. John's Wort, Hops, Tumeric, Horsetail, Witch Hazel, Juniper, and Yarrow.