---
GREEN BEAR OPENS IN PORTUGAL!
&

GREEN BEAR UK HAS A NEW LOOK!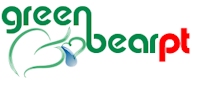 We are pleased to announce that we launched Green Bear PT in Portugal with Silvia Couto alst month. Silvia, Based just outside Lisbon, has a wealth of experience in the cleaning industry and has another company for the past 11 years that contracts with corporations, down to domestic homes and uses Green Bear products in all her companies cleaning. With this in mind, she will be able to offer advise and customer service second to none. We are pleased to have Silvia representing us in Portugal with Green Bear PT and with her English speaking capabilities, this will also be ideal for the Portuguese Ex-Pat community.

for quality there is no other choice
______________________________
Green Bear UK's new website is now launched making it easier to get around the site now. The trade side will be completed in the new year - we are happy with it and hope you will be too and as an introduction to the new look site,
we are giving discount for a limited time

10% off

Just enter GBUK1112 at checkout
(valid until 18th November)

_______________________________

We also want to welcome Forager to the Green Bear stable who are now using Green Bear cleaning product for their kitchens and prep areas. Forager is a small rural enterprise engaged in gathering and supplying wild food, mostly to the restaurant trade. They have over a thousand restaurant customers, supplying them diverse ingredients, such as wild flowers, plants and fungi for their unique recipes.........

some Xmas Gift Ideas:
NEW! Geoskincare natural aftershave balm (100ml) - £19.95

Geo

skincare Aftershave Balm for men - a cooling aloe vera gel, that contains a unique combination of organic ingredients to soothe and calm the skin and help to eliminate post shaving roughness




Geoskincare Multi Action Cleanser for men - the multi action cleanser has been formulated to cleanse and tone the skin. A unique combination of organic oils and geothermal silica help to calm your skin before and after shaving.

NEW! Geoskincare natural daily moisturiser (100ml) - £19.95

Geoskincare Daily Moisture for men - a light yet super-effective cream that moisturises and protects. Organic olive oil, manuka honey and jojoba oil restore suppleness to the skin.




NEW! Geoskincare natural face scrub (100ml) - £19.95

No need to throw toxic waste over your skin to achieve results.......


Geoskincare Face Scrub for men - a mild face scrub that leaves your skin feeling refreshed and smooth.



For more products, moisturisers, shampoo etc... go to our health & beauty section

You will find more information on Geoskincare in the product info page. More Geoskincare Products due to be released.

---
---